News
COVID-19 Closures Hit Patrick Industries' Q2 Earnings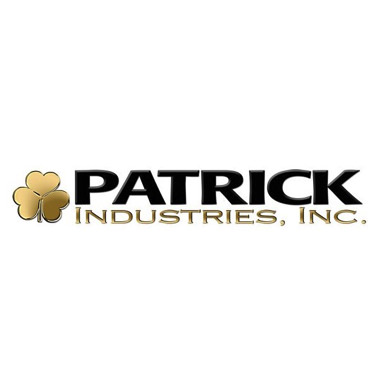 Elkhart, Ind.-based Patrick Industries, a major manufacturer and distributor of products for the RV market, reported a touch second quarter due to disruptions caused by the global COVID-19 pandemic.
The company reported net sales of $424 million, a drop of 31 percent that it attributes to production shutdowns by certain OEM customers in all of the company's end markets in April and early May.
The company's net income for the quarter was $700,000, compared with $27.4 million during the second quarter of 2019.
Net sales for the six months ended June 28 were down 17 percent compared with the same period a year ago.
"We are pleased with our operating and financial performance during the second quarter and the tremendous flexibility and adaptability of our team as we navigated significant uncertainty and production shutdowns in both our leisure lifestyle and housing and industrial markets," said Andy Nemeth, president and CEO. "In particular, the RV industry experienced a five-week production shutdown, while various marine OEMs had production shutdowns ranging from one to five weeks. Our team took quick, disciplined and focused actions to reduce our fixed cost structure to align with our revenue stream starting at the end of the first quarter and during the second quarter. This helped position us to mitigate significant headwinds caused by COVID-19 during the second quarter, while strengthening and solidifying our operating platform to address ongoing uncertainty related to the pandemic.
"In the latter half of the second quarter, rising demand in our RV, marine, and (manufactured housing) markets benefited from an increase in interest from new consumers in addition to those already in the retail pipeline. We expect this momentum to continue into the second half of 2020. Additionally, we believe that the continued resilience and subsequent surge in retail demand in these markets have further reduced dealer inventories from what we believe were already at a low point heading into the 2020 selling season."
During Q2 the company's RV segment, which accounts for 48 percent of its sales, generated revenue of $204 million, a decrease of 40 percent year-over-year, which RV industry wholesale unit shipments declined 35 percent.
Regarding the rest of 2020, "Momentum in our RV and marine markets continues to be strong, reflecting the value proposition of outdoor recreation and the ability to spend quality time with family and friends in a COVID and post-COVID environment," Nemeth said. "In addition, our MH and industrial markets are benefitting from low interest rates, pent-up demand for affordable housing, and a tight U.S. housing market. With increased visibility into our four primary end markets, we believe we will have opportunities to quickly pivot and invest strategically in our acquisition pipeline and existing businesses to support the growth of our OEM customers. At the same time, our highest priority remains the safety and well-being of our incredibly talented and dedicated team members, who have been working tirelessly to serve our customers within all of our end markets."