News
COVID Taxes Elkhart-Area Hospitals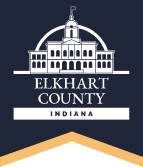 Elkhart and Goshen, Ind., hospitals continue to be overwhelmed by COVID-19 patients.
Dr. Michelle Bache, vice president of Medical Affairs at Elkhart General Hospital, said Tuesday the hospital had 51 positive cases and were waiting on confirmation for seven more. On Monday, they had 52 positive cases and two deaths.
"We're still seeing high traffic through our emergency department; high traffic through our drive-through testing here," she said. And of those being tested, they were seeing a high rate of positive results.
Because the intensive care unit is overflowing, hospital staff have opened another treatment area to accommodate the increased demand. There are 26 beds in ICU, making its capacity 23, Bache explained, adding four of those COVID-19 patients are on ventilators, bringing the total number of people in the ICU on ventilators to seven.
"We're looking for other areas in the hospital where we can staff and treat patients," she said. There are several patients who are being treated as ICU patients, just not in the ICU ward. "These are very sick patients who are requiring oxygen," she said.
For those who think the hospital is claiming COVID to get extra money or who don't believe it's as bad as everyone claims, Bache said, "They're real patients. They are patients who require hospitalization. We are not admitting people who don't have a need."
Click here to read the whole story from Sheila Selman in the Goshen News.
In the seven counties that make up District 2, Bache said hospitalizations have quadrupled in a short period of time. Of the 187 COVID patients who have been hospitalized in District 2, 51 of them are being cared for at Elkhart General Hospital, she said.
Elkhart has such a disproportionate amount of cases per 100,000 people that it is No. 2 in the state, she said.
"It's surprising to me that there are still people who will make comments: 'After the election this will all go away. The doctors are falsifying the numbers. There really aren't that many cases.' I can promise you these are real patients, and they have real families."