News
Creating an Angie's List for the RV Industry
This article is from our older website archives. Some content may not be formatted or attributed properly. Please
Contact Us
if you feel it needs to be corrected. Thank you.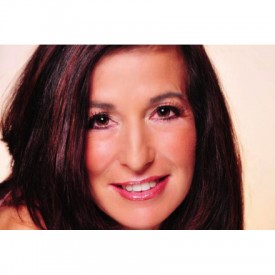 Customer retention and loyalty is a matter that often pervades discussions related to the industry's rapid growth these past few years. Shipping RV units is one thing. Making lifetime RVers out of new buyers is another.
Ultimately, that's the goal with RV Advisor, a new online platform that the owner and founder Gigi Stetler compared to a cross between Angie's List and HomeAdvisor.
"There's so many people that can just get a bond and hang up a license and say, 'I'm an RV dealer,'" said Stetler, CEO of RV Sales of Broward (which operates Planet RV in Florida). "They know nothing about nothing, and then these poor customers buy a unit and they kick 'em to the curb. If we don't do something and help these people, the industry's going to be ruined. We've got these Millennials that absolutely love the lifestyle, but if the RVs are sitting in the dealer's repair lot for four months, that's not fun."
RV Advisor launched in September and already has more than 2,000 members, each who pay an annual fee of $25 to use the service which vets RV dealerships across the U.S. and comes with a 10 percent discount on RV parts. Membership is broken into various tiers that include roadside assistance, consultations, and tailored shopping and diagnostic services. Currently, Stetler is vetting 16 dealerships.
"It's non-biased. I'm looking to get all the dealers on board across the country – mom and pop-type stores," she clarified, "smaller dealers that will actually nourish the industry and the customers because that's what they need."
To maintain the level of trust RV Advisor aims to build, customers are asked to provide feedback on experiences with a certified dealer and that if any issues do occur, that customers contact RV Advisor. Even if a dealership may have some unfavorable reviews, Stetler steps in to get both sides of the story.
"If it's a continuous pattern of no service, then I won't certify them," she said. "It allows good honest dealers to compete with these big-box retailers that are pushing numbers out and not servicing them. They try to convince customers that they need to pay a little bit more."
This approach, she said, "will keep the industry alive."
Stetler boasts decades of experience, beginning as a salesperson back in 1986. Plans for RV Advisor have been underway for the past year and a half. First, she needed a reliable website to handle web traffic and user experience. In the past six weeks, the site has had 3,500 visitors a day.
Concerned about any biases that might arise, Stetler is quick to point out that, as a dealership owner, she is not competing with others.
"Our profit is going to be in advertising. That's really where we're heading," she said. "We want to give back to the RV community."