News
Cruiser RV Unveils New Slide System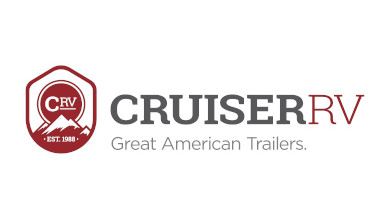 Howe, Ind.-based Cruiser RV has revealed its new patent-pending feature called the King Bed Slide System, which will be standard on all Cruiser brands and models, with the exception of beds in slide-outs.
"Our King-sized bed has been a well-received feature on our brands over the past 4 years.  We are always looking for ways to take a great feature and make it better. We have done just that by creating our patent-pending King Bed Slide System," said senior general manager John Jones. "This system provides flexibility in all our master bedrooms by allowing the customer to slide the bed to each side creating additional space that can be used in many ways. Working with our team, we created a design that would allow for improved functionality by utilizing more floor space when and where you need it, without compromising the larger sleeping area."
 By adding the King Bed Slide System to the travel trailer bedrooms, it allows for an additional 12 inches on both sides of the King-sized bed, and with the new slide mechanism, owners have the ability to slide the bed from one side to the other to create more usable space, the company said.