News
Cummins' Revenue Up 22%; Raises Outlook for the Year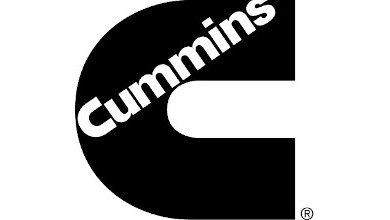 Cummins has reported first quarter revenues of $6.1 billion, a 22 percent increase from the year-ago quarter.
The company's net income was $603 million, an 18 percent increase from the first quarter of last year.
As a result of its first-quarter performance, Cummins said it is raising its full-year revenue guidance to be up 20 to 24 percent, up from the previously announced 8 to 12 percent.
Sales in North America in the quarter increased 7 percent, while international revenues increased 45 percent, driven by strong demand across all global markets as well as new product sales in China and India.
"Demand accelerated in the first quarter, as the global economy continued to improve, driving strong sales growth across most businesses and regions and resulting in solid profitability. The strength and breadth of the rebound in demand has surpassed our original expectations and we have raised our full year outlook," said Chairman and CEO Tom Linebarger. "While we are encouraged by the rising demand, the pace of recovery has placed a strain on global supply chains leading to increased costs and challenges in fulfilling end-user demand. The shortage of key components such as semiconductor chips has been the primary challenge, with adverse weather conditions impacting the U.S., and bottlenecks in global logistics further adding to order backlogs. The ability to supply is our key focus now and we are doing everything we can to mitigate the impact. I want to thank our global employees, especially those in our supply chain and manufacturing operations, and our suppliers for their extraordinary efforts to manage through these challenges and support our customers."