News
Customer Service Strategies Workshop Touted at RVDA Con/Expo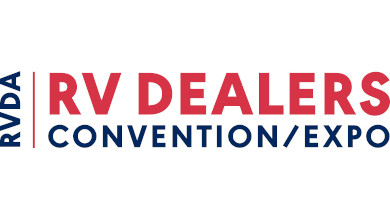 Frank Tamburrini, general manager of Integrated Dealer Systems, will lead a workshop on creating a business model that focuses on customer experience in the fixed ops track at the 2021 RV Dealers Convention/Expo. The event will take place Nov. 8 – 12 at Paris Las Vegas.
"Customer Service is Tactics: Customer Experience Should be in Your DNA" takes place Wednesday, Nov. 10 from 3:15 – 4:15 p.m. PT. This workshop will show attendees how to boost service efficiency and increase customer satisfaction by focusing on the customer experience, end-to-end.
The learning objectives for the session include:
What some of the most common customer service myths are and what to focus on at the dealership.
The "customer experience loop" playbook to drive repeat business, without burning out service employees.
How to optimize service department processes and track the right metrics for success.
The RVDA Convention/Expo Committee is working to provide a variety of workshops and networking events that will aid dealers in building on an expanding market and interest in RVs and RV travel. The convention/expo is sponsored by RVDA, the National RV Dealers Association, RVDA of Canada and the Mike Molino RV Learning Center.
Companies interested in partnership, sponsorship, exhibiting and Vendor Training +Plus can contact Julie Newhouse at [email protected].