RV News
David Spader to Present Two Workshops at RVDA Con/Expo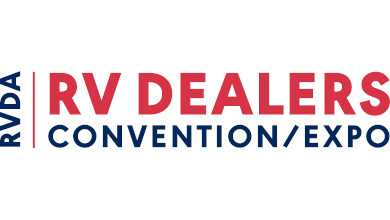 RV industry consultant David Spader will deliver a pair of workshops during the 2023 RV Dealers Convention/Expo in November, including an extended three-hours-plus add-on course with a $124 fee. The Convention/Expo will take place Nov. 6-10 at Paris Las Vegas.
From 8-11:45 a.m., Tuesday, Nov. 7, Spader will discuss "3 Pathways to Achieve Your Leadership Potential." This highly interactive half-day course is made possible by Gulf Stream Coach and is an additional $124 fee. Spader will use three distinct, motivation-based leadership assessments to help attendees better understand why they do what they do. It will also help them understand their fit with various management and leadership roles.
During the half-day course, attendees will learn:
Why you do what you do
Steps for creating an action plan for converting your new self-awareness into higher performance
How motivations compare to the results of the group and high-performing leaders in various roles
From 3:15-4:15 p.m., Wednesday, Nov. 10, Spader presents "Solve Service Writer Suffering," as part of the fixed operations track. Many dealerships accept mediocrity in the role just to keep someone in the position. In this session, attendees will better understand how to hire, develop and manage a service writer.
During the workshop, attendees will learn:
Why the service writer position is so difficult to fill
To identify the required motivators that can't be trained
To use a provided tool (Service Writer "Fit" Tool) that will enable them to evaluate current and future service writers
Spader is a consultant with SBMNCM. He has two decades of experience creating and implementing solutions for primarily small and medium-size businesses.
To register for the 2023 RV Dealers Convention/Expo click here. Regular updates will be posted on the convention website, Facebook, Instagram, LinkedIn, and Twitter.