News
Deadline for RV Dealers Convention/Expo Workshop Submission is March 29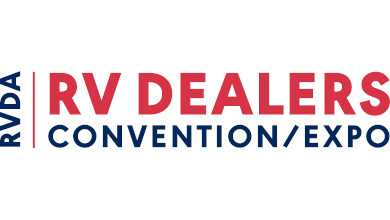 RVDA has announced that workshop proposals for the 2021 RV Dealers Convention/Expo, taking place Nov. 8-12 at Paris Las Vegas, should be submitted by Monday, March 29. The convention/expo will be returning to an in-person format for 2021. A keynote speaker has already been selected and will be announced in the coming weeks.
The convention features more than 40, 60-minute workshops for dealership principals, general managers, and top-performers in parts, service, F&I, sales, rental operations, digital marketing, and business development. The committee-selected workshops take place Nov. 10-11. Compliance sessions are on Nov. 12.
The committee said it reviews and selects sessions for the event's non-promotional workshops offered in these tracks:
F&I
Sales
Rental
Dealer/GM
Social Media/eMarketing/Business Development Center (BDC)
Fixed Operations (parts and service)
Compliance
The selection committee said it welcomes submissions from in-the-trenches training professionals, consultants, dealership professionals, vendors, and "others who support the RV industry." Individuals who can provide high-impact programs with actionable strategies that will help dealers increase profitability and improve performance are encouraged to respond.
The convention is sponsored by RVDA – the National RV Dealers Association, RVDA of Canada, and the Mike Molino RV Learning Center.
Visit here to submit a proposal.