RV News
Deadline to Submit Workshop Proposals for RVDA Convention Nears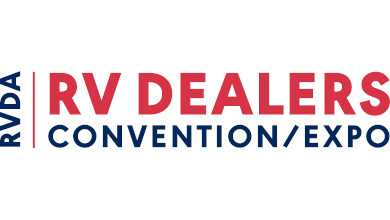 The deadline to submit workshop proposals for the 2023 RVDA Convention/Expo is Wednesday, March 15. RVDA's Convention/Expo Committee is seeking workshop proposals for the 2023 RV Dealers Convention/Expo, Nov. 6-10 at Paris Las Vegas. Review the Request For Proposal on the convention website for this year's in-demand topics, submission guidelines, and link to the submission portal.
The event will feature 45- and 60-minute concurrent "tracked" non-promotional workshops for dealership principals, general managers and top-performers in parts, service, F&I, sales, digital marketing and business development centers. The committee-selected workshops will be held Tuesday, Nov. 7 through Friday, Nov. 10.
The committee welcomes submissions from "in-the-trenches" training professionals, consultants, dealership professionals, vendors, and others who support the RV industry.
Follow these steps to submit a proposal
Review the 2023 RVDA Convention/Expo Call for Workshop Proposals website and submission guide.
Identify topics that (a) would benefit RV dealers and their key employees and (b) can be effectively presented in 45 or 60 minutes.
Gather and enter the information in the portal by March 15, 2023.
Direct questions about the call for workshop proposals to Karin Van Duyse by email at kvanduyse@rvda.org.
Companies interested in exhibiting, Vendor Training +Plus, or partnership and sponsorship opportunities can contact Julie Newhouse at (703) 364-5518 or send an email to jnewhouse@rvda.org.
The convention is sponsored by RVDA – the National RV Dealers Association, RVDA of Canada, and the Mike Molino RV Learning Center.