RV News
Dealer Profit Services Develops F&I Training for RV, Marine Dealers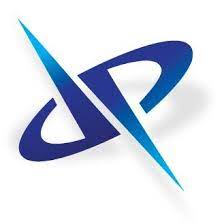 Dealer Profit Services, a member of the Brunswick family, has developed a comprehensive F&I training program for marine and RV dealers.
While the core program centers on key F&I principles, the specific content will be customized to meet the specific needs of each store.
The core purpose of the training program is to teach dealers to take their F&I profits to 5% of unit sales and 50% of the store's net profit.
The training will be offered by Myril Shaw, chief operating officer of Dealer Profit Services, and will be delivered either virtually or in-person. It is based on two fundamental F&I principles:
The Hypocratic Oath of F&I – First, do no harm. F&I will never cost a sale;
Aggressive and Graceful in Retreat – F&I managers never get more than what they ask for in the first place – the training teaches to ask for the highest reserve and maximum F&I profit and then how to walk that back.
The other aspect of the training that is critical is teaching to ensure that 100% of customers reach F&I regardless of whether they say that they are financing or paying cash.
Available immediately, this training is offered and available to all marine and RV dealers in the United States. For more information, email Myril Shaw at Dealer Profit Services here.