RV News
Death Tax Repeal Faces Uphill Climb in Senate
This article is from our older website archives. Some content may not be formatted or attributed properly. Please
Contact Us
if you feel it needs to be corrected. Thank you.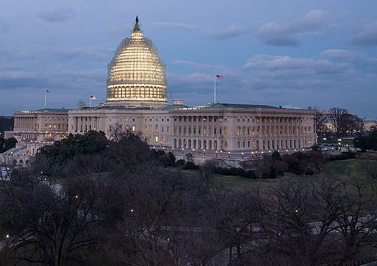 Last week the U.S. House of Representatives voted to repeal the Estate Tax, commonly called the Death Tax, which currently imposes a 40 percent tax on estates worth more than $5.4 million when the owner dies.
---
(Photo courtesy Architect of the Capitol)
---
Proponents of the repeal argue that the tax is a prohibitive burden on family-owned businesses, and that some families are forced to sell businesses rather than pay the tax when a family business owner dies.
Still the repeal, which passed the House 240-179 with seven democrats approving, faces an uphill climb in the Democratic-controlled U.S. Senate, and White House officials have said that the president opposes the measure.
"The idea is that it's very difficult for high-net-worth people, who may own businesses – and some of them are small businesses, and certainly RV dealers may fall into that category – to pass the dealership on to the heirs because of this high tax burden," RV Dealers Association President Phil Ingrassia said.
Rep. Kevin Brady (R-TX) introduced the House Resolution, H.R. 1105, and Sen. John Thune (R-S.D.) sponsored the companion bill, S. 860 in the U.S. Senate.
Initially reinstated in 2011, the tax was 35 percent, applied to estates of more than $5 million that year, but was adjusted to $5.12 in 2012, due to inflation. In 2013, the tax was made a permanent part of the tax code and today the exemption is automatically adjusted for inflation.
"In the scheme of things, we (RVDA) want to see dealerships change hands the way they want to change hands," Ingrassia said. "Tax policy shouldn't dictate whether that's something that can happen, that heirs can take over a family business."
Despite bi-partisan support in the House, many Democrats oppose the repeal, claiming it would give a tax break to the richest Americans.
"It'd mean getting rid of all income and estate taxes on the wealthiest estates in America – valued at over $5.5 million in 2016. That would cost the American taxpayer $270 billion over the next 10 years," according to the White House blog.
It is still unclear how much bipartisan support the repeal has among Senate Democrats. In March, the Senate voted 54-46 for the budget amendment to include the issue on the Senate's agenda, a number that would fall short of the 60 votes needed to override a presidential veto.
"I think what we're going to see (this session) the House move a number of bills, and we'll see what happens with a Democratic White House and a Republican Congress, how much of this stuff gets through," Ingrassia said.
Ingrassia noted that while the RVDA supports a repeal of the tax, the issue is not among the Association's chief priorities and lobbying efforts in Washington this year.
"Obviously we've worked with coalitions on tax issues in the past," he said. "If this thing does move forward and would have a chance to move through, we would support that, but there are definitely other players in Washington that are the driving force behind this bill."