News
Dexstar Wheel Offered up to $590,000 for Expansion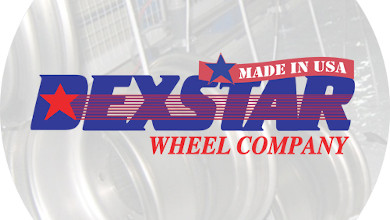 The Indiana Economic Development Corp. is offering steel wheel and rim manufacturer Dexstar Wheel up to $590,000 in tax credits to help fund its ongoing and future expansion at its Elkhart, Ind., facility.
Dexstar, a division of global tire manufacturing leader Kenda, is being offered the tax credits through the state's Economic Development for a Growing Economy (EDGE) Tax Credit program for its part in fueling regional growth and adding jobs.
"Dexstar is thrilled to be expanding our commitment to the Elkhart community and our employees," said Bill Blumka, general manager for Dexstar Wheel. "This investment serves to allow Dexstar to build upon our position as a premier provider of high-quality wheels to the RV industry in Northern Indiana as well as the many other segments we serve. We are very appreciative of the support from the IEDC to our investment and helping Dexstar further its commitment to the Elkhart community, our employees and the many customers we serve. Additionally, I would like to thank Dexstar Manager Matt Wilkinson for his outstanding leadership in bringing this initiative to fruition."
To support its growth, Dexstar Wheel said it plans on  hiring up to 60 new full-time employees, an addition to the company's current 80 employees. The company said the existing and newly created production and support staff jobs are high-paying, with expected average hourly rates between $20-22. This expansion is anticipated to be fully in place by 2023.
"With the state's business-friendly environment, skilled workforce and strong manufacturing sector, Indiana offers companies like Dexstar Wheel the perfect location to expand their operations," said Indiana Secretary of Commerce Jim Schellinger. "We're excited Dexstar Wheel is choosing to fuel its growth in Elkhart, increasing its manufacturing footprint and creating quality career opportunities for Hoosiers in north-central Indiana."