RV News
Distributors Unfazed by Arctic Weather
This article is from our older website archives. Some content may not be formatted or attributed properly. Please
Contact Us
if you feel it needs to be corrected. Thank you.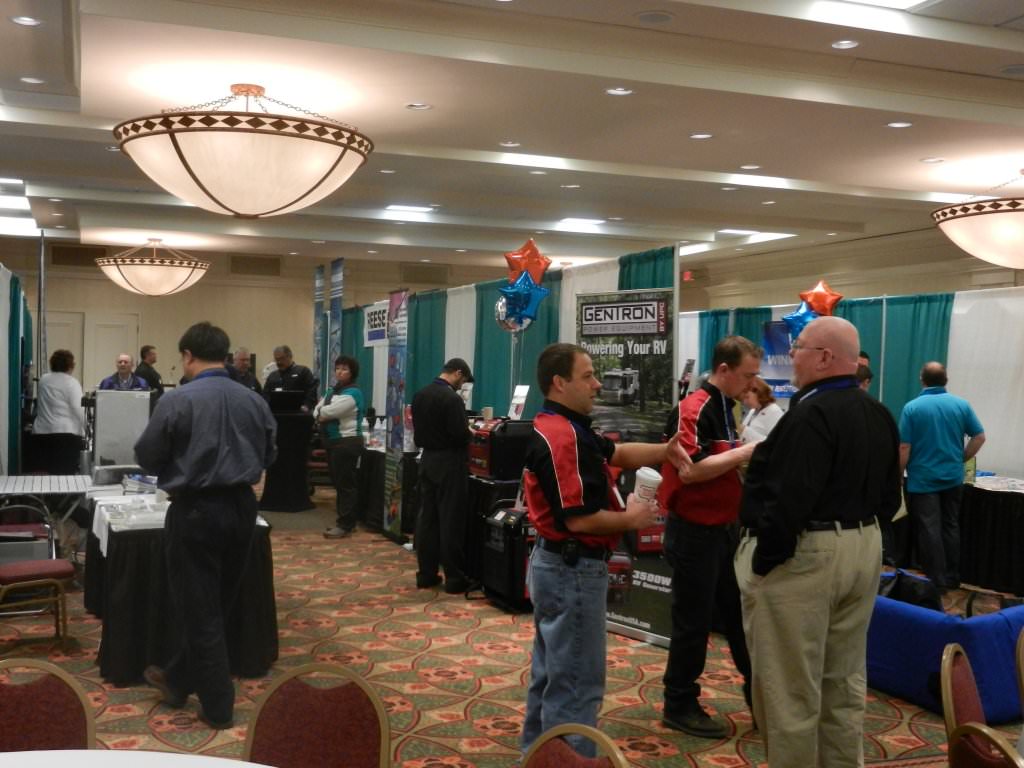 Charlie Foland doesn't think that the Arctic weather encroaching into the Northern states this week should stay dealers from locking down good prices and networking with suppliers.
Foland is among several distributors hosting shows this week and next. Northern Wholesale's show takes place Jan. 14-15 at Red Wing, Minn., and Bell Industries will scoff at the weather with its show (Jan 12-13) at the Wisconsin Dells Waterpark.
The Foland Distribution Show starts Thursday (Jan. 8) in Saratoga Springs, N.Y., and Foland said he hopes to bring the dealers what they need in the form of networking, education and, of course, great prices.
"It really is our best deals of the year, no doubt about it," he said. "We lay our best pricing down for the show because we know the show circuit is a highly competitive time of the year."
Last year, Foland said his show was dampened by weather, causing about 10 dealers to skip the event, held at the Holiday Inn with a party at the nearby Vapor Lounge at the Saratoga Casino and Raceway.
Despite the threat of cold weather for much of the North Central U.S., Foland had more than 55 dealers registered for this year's event, up from last year's attendance of about 40.
"Northerners, we all know (weather) is part of the game," Foland said. "If you let the weather control what you did, you wouldn't do anything."
That seemed to be the case in Red Wing, Minn., too, where Northern Wholesale general manager John Perron reported the largest registration for his company's show ever.
Northern Wholesale is anticipates more guests than ever at this year's show in Red Wing, Minn. (Click image to enlarge.)
Northern Wholesale will host its 28th RV SuperShow at Treasure Island Resort and Casino Jan 14-15, and two weeks before the event, Perron had 135 dealerships committed to sending about 340 people to the show, where 120 vendor booths will be set up.
"Right now it's shaping up as a real good turnout," Perron said. "The whole idea is offering the best pricing of the season and give the dealers the best deals they can get on the product."
The two shows feature a similar format, with dealers taking sales and management courses on the first day as suppliers set up shop on the show floor.
Later on the first day, dealers will have a couple hours to walk through the show floor.
"During the day while the suppliers are setting up, we're in seminars," Foland said of the schedule. "By 3 p.m. they're all set up and the dealers are chomping at the bit to go look at stuff. So we open up the show floor for a preview."
After good feedback last year, Perron said Northern Wholesale will again use TradeWhiz software on its show floor, allowing for a paperless order system.
"The dealer gets an order book and he turns the order in at the vendors booth, it gets keyed in and the dealer can go to a kiosk at any time to look and see where he's at on his order totals at any time," Perron said, adding that the system also makes his job a little easier.
"I used to have this box of orders that I would have to guard with my life driving back from a show, and now I don't have to do any of that," he said. "Last year, I left the show Friday morning, came in here an hour later and all the orders were already in the system."
Both distributors have benefited from recent growth in the industry, expanding their facilities or moving into a larger one.
Perron said that Northern Wholesale finished a 40,000-square-foot expansion late last year, and Foland said his company recently moved down the road to a new facility, expanding his warehouse by around 25 percent.
"I found another warehouse about a mile away that just fit our needs much better than where we were at, so we moved," Foland said.
Like many in the industry, Foland said he is looking forward to the upcoming season, and hopes to continue the company's reach westward.
"We're going to continue to press into our western territories, but we've always felt that we never want to grow at the expense of one of our dealers," he said. "If we don't feel that we can handle the growth, we'll put the brakes on and continue to do what we do, but the last couple years we've seen some good things happen, so we're looking at other territories."