News
Does Obama's Elkhart Speech Pass the Truth Test?
This article is from our older website archives. Some content may not be formatted or attributed properly. Please
Contact Us
if you feel it needs to be corrected. Thank you.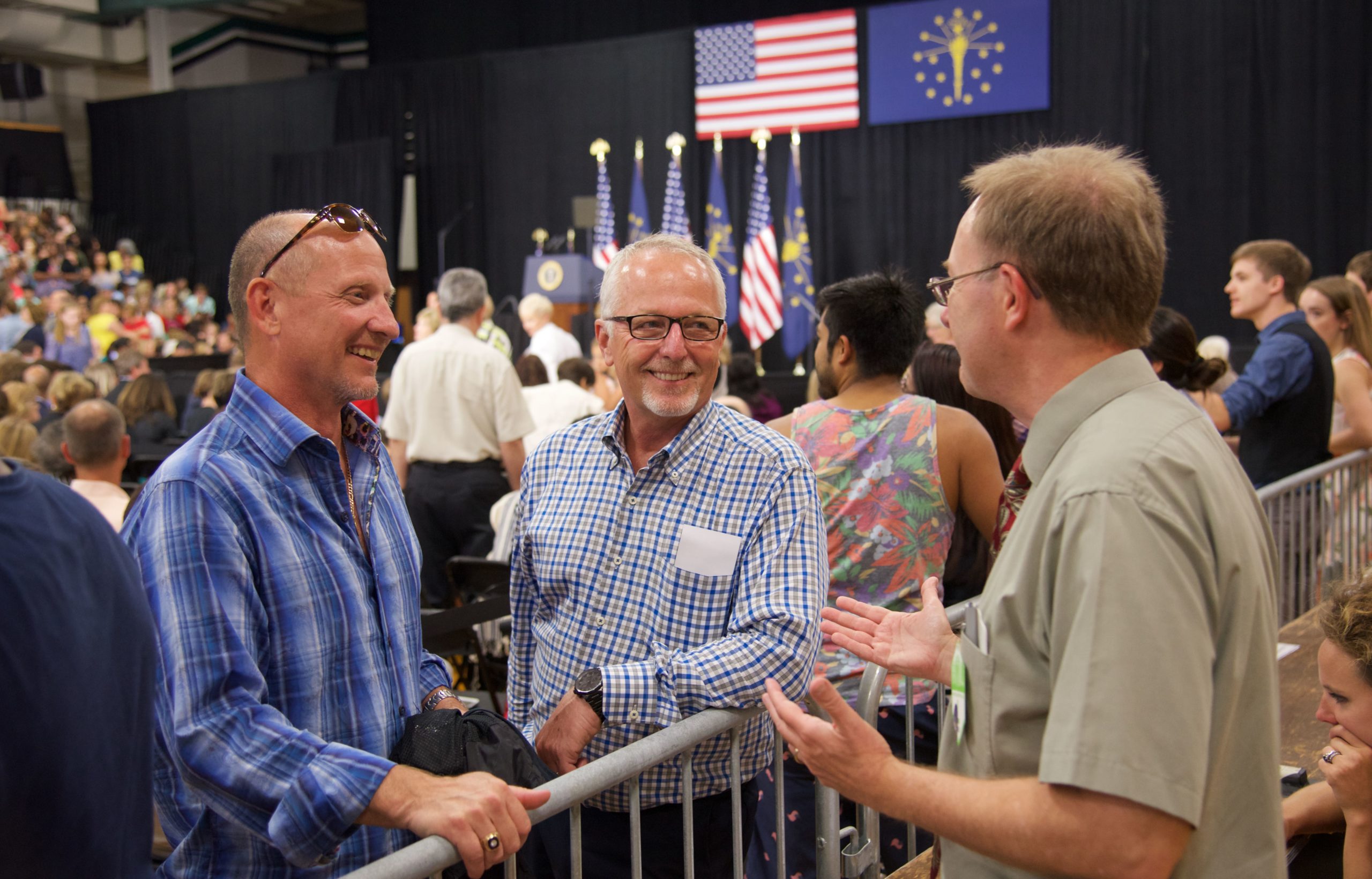 Speaking at Concord High School on Wednesday, President Barack Obama encouraged members of the audience and media to fact-check his statements on the economy.
"Now here's the truth — you can look it up. These journalists here, they can do some fact-checking," he said at one point.
The South Bend Tribune took him up on that offer, and found that – though often oversimplified – several of the president's statements held up.
Statement: "At the peak of the crisis, nearly one in 10 homeowners in the state of Indiana were either behind on their mortgages or in foreclosure; today, it's one in 30."
Analysis: According to the Mortgage Bankers Association, the "serious delinquency rate" in Indiana, which includes foreclosures and mortgages that are 90 days or more delinquent, peaked at 9.5 percent during the recession. It has since fallen to 3.7 percent.
An MBA spokesman referred to the president's statement as "fundamentally correct."
Statement: "(T)he (RV) industry is set to ship nearly 400,000 RVs this year, which will be an all-time record."
Analysis: The RV Industry Association recently reported an annual projected shipment rate for RVs of 396,000, which would surpass the previous record of 390,500, set in 2006. The industry expects to surpass 400,000 shipments in 2017.
Statement: "As a share of the economy, we spend less on domestic priorities outside of Social Security, Medicare, and Medicaid — we spend less than we did when Ronald Reagan was president."
Analysis: Assuming "domestic priorities" refers to discretionary spending, then yes. According to the Congressional Budget Office, discretionary spending as a percentage of gross domestic product averaged 9.6 percent during the Reagan years, from 1981 to 1989. It has averaged 8.34 percent since Obama took office, from 2009 to 2014. No data is available for 2015.
That said, the government has been forced to cut spending in recent years due to "sequestration." And total spending as a percentage of GDP is actually up under Obama compared with Reagan.
Statement: "When President Reagan or George W. Bush held this job, our deficits got bigger. When Bill Clinton and I have held this job, deficits have gotten smaller."
Analysis: According to federal budget data, the deficit grew under Reagan and Bush and shrank under Clinton and Obama. Notably, Bush inherited a surplus that then turned into a deficit, while Clinton inherited a deficit that then turned into a surplus.
Statement: "Our deficits have not grown these past seven and a half years; we've actually cut the deficit by almost 75 percent."
Analysis: The deficit under Obama has shrunk by 69 percent, to about $438 billion, according to federal budget data. So not quite 75 percent, but close.
That said, the deficit is projected to grow this year, to $534 billion, according to the Congressional Budget Office.