News
Dragonfly Energy Acquires Wakespeed Offshore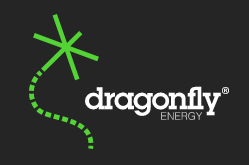 Dragonfly Energy has acquired the assets and intellectual property portfolio of Wakespeed Offshore in a move that provides Dragonfly's OEM arm and consumer brand, Battle Born Batteries, the ability to offer complete alternator-connected systems for marine and RV consumers and manufacturers.
Wakespeed offers a unique alternator regulator and several other devices focused on energy systems that are charged by a vehicle alternator. Wakespeed's product line continues to be offered to specialty OEM manufacturers and customers but is now additionally offered alongside the innovative product lines of Dragonfly Energy and Battle Born Batteries.
Al Thomason and Rick Jones, Wakespeed founders and developers of this new generation of charge control technology, also join the Dragonfly team, bringing with them more than 50 years of combined electrical system design and marine system know-how to the new venture. Together, they designed products to work seamlessly with complete alternator-driven systems, such as those developed by Dragonfly.
"Wakespeed is very respected in our markets and, for quite a while, we have been extremely impressed with their ability to integrate with almost any mobile electrical system," said Denis Phares, CEO of Dragonfly Energy. "With Al and Rick joining our company, their expertise and knowledge combined with our systems allow us to offer our customers and manufacturing partners an advanced level of technology for their equipment needs. It's the boost we've been looking for to raise the bar and provide a more complete solution for our target markets."
The manufacturing and assembly of Wakespeed products will move in-house to Dragonfly's Reno, Nevada-headquartered facility from its current location in Washington state.