News
Dragonfly Energy Launches Two New Battle Born Batteries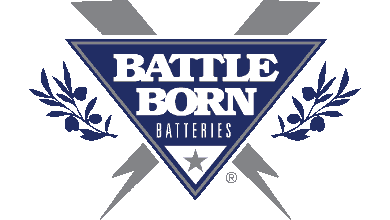 The Dragonfly Energy team has introduced two new battery models for its consumer line, Battle Born Batteries: the BB8D and the BBGC3.
The BB8D is modeled after a standard 8D battery, but it houses Battle Born Batteries's cutting-edge lithium-ion architecture, the company said. The BB8D weighs 75 pounds and is 21.29 inches long by 11.59 inches wide by 10.01 inches high. This 12V, 270 Ah battery is capable of 300 amps continuous with a 500-amp surge for 30 seconds. Dragonfly said the BB8D is suitable for marine-based applications or for those looking to power large off-grid applications.
. With its unique form factor, the BBGC3 is 22.83 inches long by 7.09 inches wide by 13.15 inches high and weighs 75 pounds. This battery has unlimited mounting possibilities, making it the ideal battery for any application, the company said.
These batteries are capable of being discharged to 100 percent of their rated capacity every time and they can be charged five times faster than the standard lead-acid battery. Dragonfly said  both batteries are suitable for consumers looking to get the most out of their rigs, whether it's a large RV or an isolated, energy independent cabin.