News
Dragonfly Energy to Become Public Company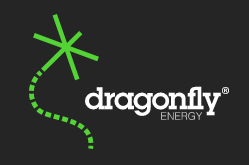 Dragonfly Energy has entered into a definitive business combination agreement with Chardan NexTech Acquisition 2 Corp.
Upon closing, the combined company will be listed on the Nasdaq under the new ticker DFLI.
Dragonfly reports that it has a track record of top line growth and has produced 17 quarters of profitability. 2021 revenue and adjusted EBITDA were $78 million and $8.7 million, respectively, both representing an 80-plus percent compound annual growth rate since 2018.
Pro forma enterprise value of the combined company is expected to be approximately $500 million.
All Dragonfly shareholders will roll 100 percent of their equity holdings into the new combined company.
Dragonfly said it intends to use the proceeds from the transaction to accelerate the market penetration of its existing business and commercialize its proprietary and patented All-Solid-State-Battery technology that it said will dramatically reduce reliance on the power grid.
The company's products are sold direct-to-consumers under the Battle Born Batteries brand and OEMs, such as Keystone RV and Midwest Automotive under the Dragonfly Energy brand.