RV News
DRV Introduces a New Interior Design, Other Upgrades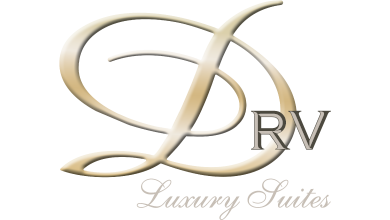 Luxury fifth wheel and toy hauler manufacturer DRV Luxury Suites introduced a new Chai Hickory interior design and a new mechanical compartment, which it said is making a big impact for customers.
"DRV Luxury Suites' focus is always to provide a level of luxury that is unmatched by others in the industry, and the new 2022 interiors provide just that," said Director of Design for DRV Luxury Suites Andrea Graves. "With the new Chai Hickory, the look and feel of the wood tones is sure to meet this goal, offering beautiful Hickory cabinetry throughout that any customer would love while providing the quality that they've come to expect."
In addition to providing a new, mid-tone wood option, DRV said it has been listening to owner feedback and its teams have been busy finding solutions to implement into their high-quality products.
"Furniture will now have a five-year hydrolysis warranty, a beautiful farmhouse sink, reconfigured closet space for that full-time RVer and added storage in some unexpected places," said Graves. "To better meet the needs of our loyal owners, we wanted to give them more of what they want by providing what they need as a standard feature."
Shawn James, general manager for DRV, added, "One of our biggest changes for our 2022 models is a newly designed upper deck. This redesign allowed us to create an additional 18.5-inch of usable space in our bedrooms and around the bed by eliminating the awkward step up known to most customers. We also redesigned our battery and generator area coining this area as DRV's new mechanical compartment."
DRV has taken their normally centered generator compartment and moved it to the door side of the unit, allowing DRV to utilize the extra room on the other side of the unit for a much larger and user-friendly maintenance compartment. This new compartment now houses important mechanical items such as inverter, hydraulic pump & reservoir, battery shut-off, and most importantly a new 32-inch by 13.5-inch fully accessible battery pull-out tray. This new design allows DRV customers the capability of installing four full-size batteries in one location with the ease and functionality of also maintaining them simply by unlocking the lever and sliding tray into position.
"We wanted our customers to know that their feedback is the driving force behind our innovation and felt that the time was perfect to implement these changes into our growing brand," said James.