News
Earl and Ginny Stoltzfus Donate $100K to Mike Molino RV Learning Center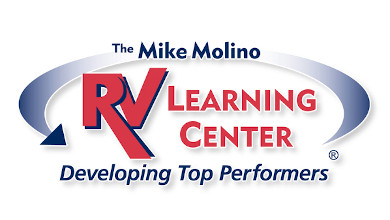 RV dealer and industry leader Earl Stoltzfus and his wife Ginny donated an additional $100,000 to the Mike Molino RV Learning Center, bringing the couple's total lifetime contribution to $122,500.
Celebrating 50 years as an RVDA member this year, Earl Stoltzfus founded Stoltzfus RV's & Marine in 1967 in West Chester, Pa. In 2002, Earl sold part of the company to an Employee Stock Ownership Program (ESOP). Since 2007, 100 percent of the company is owned by the ESOP.
"Ginny and I are pleased to be able to provide this donation to the RV Learning Center and support continuing education for RV dealership employees," Stoltzfus said. "We have made many friends through our involvement in RVDA over the years and this is a way to give back to a business that has blessed us in so many ways."
Among his many accomplishments, Earl Stoltzfus is a former member of RVDA's Board of Directors, currently serves on the association's Board of Delegates and is a former chairman of the Pennsylvania RV & Camping Association. Earl was awarded the RVDA's highest honor, the James B. Summers Award, in 2015.
"Earl and Ginny's generous contribution will help the RV Learning Center accelerate development of its educational program offerings for fixed operations personnel – including service writers/advisors, service managers, parts people and warranty administrators," said RVDA President Phil Ingrassia. "Throughout his career, Earl has made customer support through educated employees a priority. This donation is a tremendous addition to that legacy."