News
EarthCruiser Expands Expedition Vehicle Line-up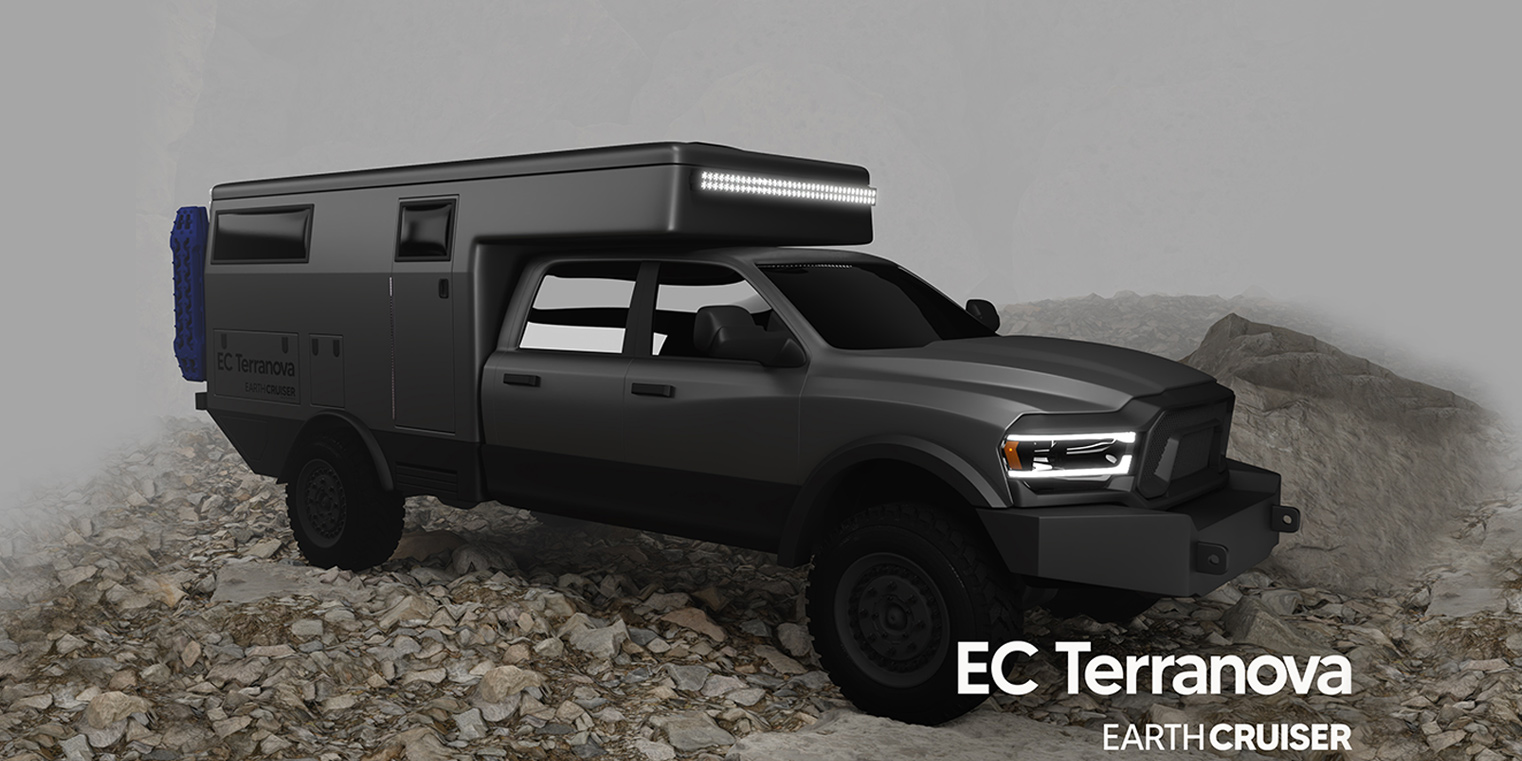 The EC Terranova
EarthCruiser, which manufactures what is described as "global expedition travel vehicles," introduced the EC Terranova Expedition Camper, a 4×4 all-season cab-over expedition camper. The EC Terranova is available with a choice of Ford, Chevy or Dodge domestic chassis. The EC Terranova allows outdoor enthusiasts to travel unbound, the company said, without sacrificing performance, comfort or livability, and is designed to be unyielding in its ability to perform in town or on the most rugged terrain with ease.
"EarthCruiser is an undisputed expert in cab-over vehicle design in the USA and have been perfecting cab-over overlanding trucks since 2008," said Chad Knight, general manager of EarthCruiser. "We pull from years of proven engineering and design expertise to produce the most accomplished 4X4 recreation vehicles available in the world. The EC Terranova Expedition Camper meets customer demand for a cab-over with a choice of domestic chassis. We know many customers feel more comfortable behind the wheel of a consumer-class truck versus commercial and have strong brand preferences. We want to be able to honor that."
To read the company's entire press release click here.
"Every EarthCruiser product is designed, developed and hand built, by a team of enthusiasts that bring years of true overlanding experience to every inch of product construction," the company said in its press release. "Experiences in Mongolia, through the jungles of Borneo, and across the Australian outback influence every panel, latch, door location, storage compartment, and system redundancy.  "