RV News
Earthkind Utilizes Natural Resources to Fight Bugs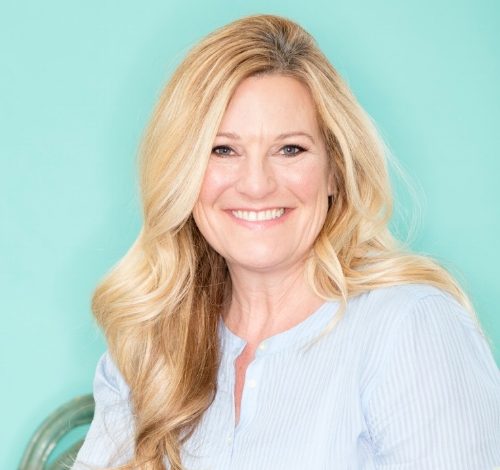 Kari Warberg Block
Kari Warberg Block grew up around bugs, but never liked them. She does, however, have a healthy respect for them.
"We'd be dead without the bugs," said Block, the founder and CEO of Earthkind, a Mooresville, N.C.-based manufacturer of pest repellent.
She referred to insects' and rodents' overall role in the ecosystem – something she has thought about for a long time. Her idea to start a pest control company, she said, came from a combination of her powers of observation and growing up around bugs.
"I grew up the daughter of an entomologist," Block said. "So, I never really liked bugs. I used to have nightmares because I slept next to the bugs, in the next room. My dad had them in cages, and I was terrified – I didn't want to see them, I didn't want to touch them, I didn't want anything to do with them."
But it was that upbringing that led her into the world of pest control, albeit in a roundabout way.
"(My dad) was a researcher – a Ph.D. – so he did a lot of trials, I saw a lot of that," Block said. "And as a kid I was always super-fascinated by that. And I did the encyclopedia work for him, which was good for me because it helped him and I loved to do it, and then I did a stint for a while in a microbiology department at a hospital."
While walking through the woods, she took note of how pests interacted with the rest of nature. She noticed that while some trees had much of their bark chewed away, balsam fir trees did not. After doing some research she learned that the sap produced by balsam firs were a natural repellent to rodents.
More research led her to hatch the idea of a company based on using natural ingredients to make pest repellent. About 98 percent of the pest-control products on the shelves at that time used poison, she said.
In 2007, she launched Earthkind with her first product, Fresh Cab, an anti-rodent product that used botanicals she sourced from farms around her home in western North Dakota. Her first target market was the farming community and, soon after, she started marketing it to other potential customers, including the RV industry.
As with farm machinery, rats and mice can work their way into tight spots in RVs and chew up wiring, resulting in thousands of dollars in damage.
"RV dealerships, especially local in North Dakota, started to notice it because it worked while the RVs were in storage," Block said.
Fresh Cab grew in popularity and started getting picked up by retail chains around the country. It was effective, and customers liked the idea of using something that was plant-based and safe to use in any environment. As the business grew, she realized that it would need to relocate to sustain that growth and expand.
"The move to North Carolina happened after business grew. It became too difficult for us to make our shipping windows and times," Block said. "All of our products' ingredients are sourced from American farms and American suppliers, and so we had to source everything and ship it into North Dakota, covert it into product and ship it back out. It just became too hard for us to do, so we sought out a location that would be close to our farmers and our suppliers."
In 2015, the company branched out into making other pest repellents. Working with universities and running trials in European labs, Earthkind can produce repellents for mosquitoes, ants, spiders and moths.
Environmental stewardship has been a cornerstone of the company since she launched it, Block said, adding that it is rated 98 percent carbon-free. One simple way they achieve that objective? The shipping container they use to deliver product to retailers and dealerships folds out and becomes the display rack.
For more information, visit www.earthkind.com.