News
Easter Egg Drop a Hit, Colorado Dealership Says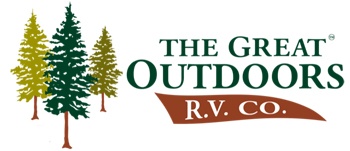 On Saturday, April 9, more than 3,000 children and their families gathered in Greeley, Colo., at The Great Outdoors RV for a special Easter event.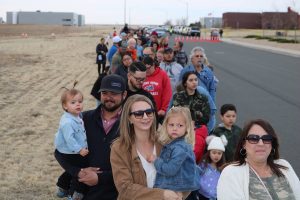 The dealership sponsored an Easter egg drop by helicopter, courtesy of Macdonald Heli Tours. The NOCO Egg Drop included more than 60,000 eggs hunted in one location – a Colorado record.
Children were grouped by ages: 2-4, 5-7, 8-10, 11-13 and 14-16. Each time the helicopter circled the field, music from the speakers played the song Danger Zone, amping up the crowd, and then the copter would drop colorful plastic eggs with candy and small toys inside them onto the field.
The Great Outdoors RV team began planning the event in mid-February.
"We came out of the Denver show and our own onsite show and were thinking, what's next?" said General Manager Matt Brown.
The 2022 event saw tickets go quickly with the first set of tickets going in four days. Due to overwhelming demand additional tickets were made available and completely sold out within 48 hours of being added.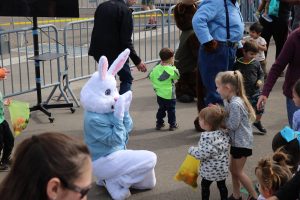 "We have a lot of incredible partners that we work with, and we put it out through Facebook. We had it out on social media, and we had our partners, everything that they put out came to fruition very quickly, it went viral," said Marketing Manager Tara Brossman.
"I think what we saw happen on Saturday was the culmination of community that is desiring to have community events once again. Regardless of how you feel about COVID, the reality is kids haven't got to do a lot of normal kid things over the last two years.  Our dealership exists because of our community and its trust in us, and we welcome any opportunity we have to give back to it."
So, what were some of the challenges in creating a first-time event?
Well, the weather for one. TGORV couldn't do set-up until just the day before because of the high winds Colorado was experiencing. "I think the biggest challenge anytime you're in the first year of an event is creating the legitimacy behind the concept. You're going, 'I want to drop 60,000 (plastic eggs) on 3,000 kids from a helicopter,' and people kind of look at you a little crazy," said Brown.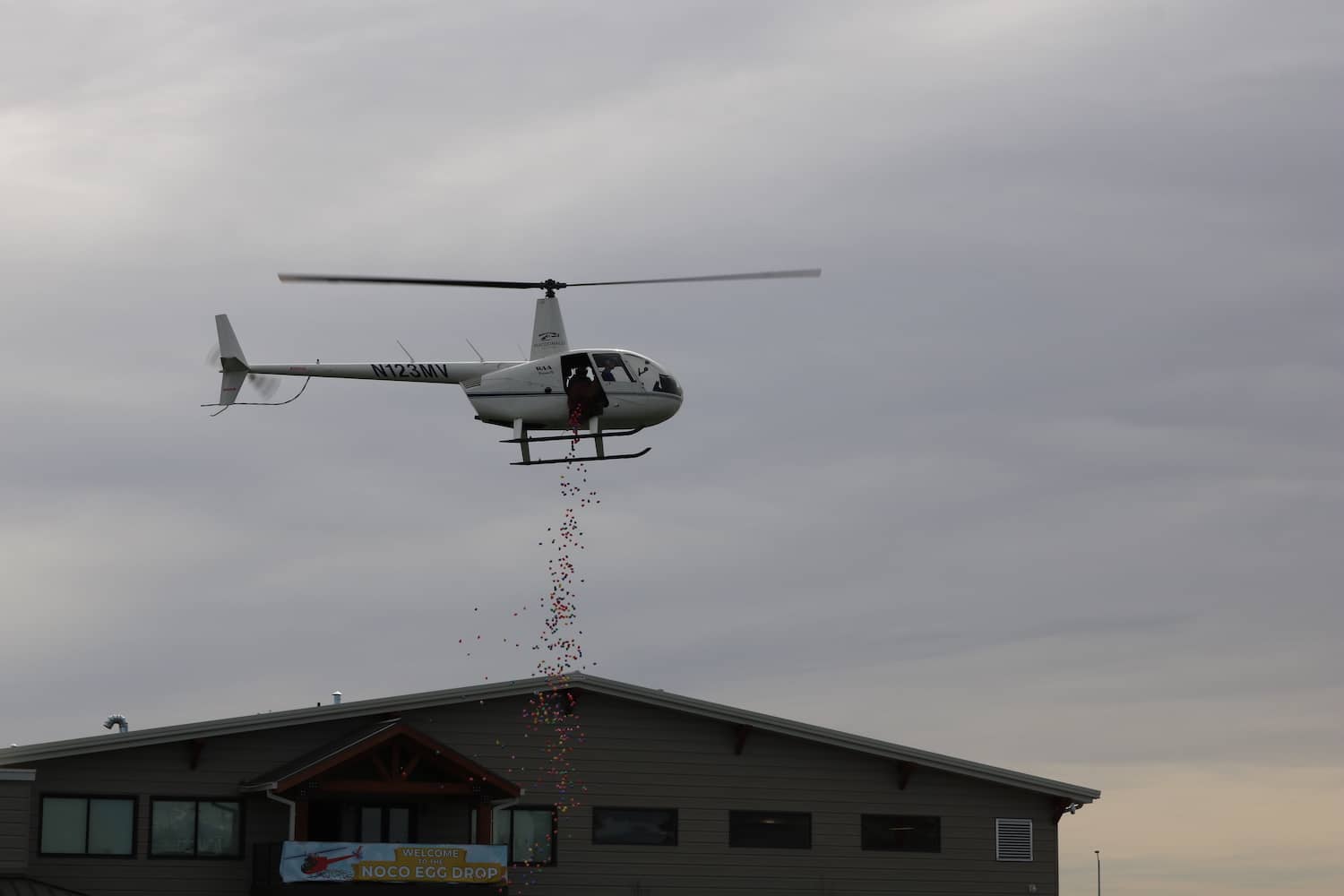 The dealership had 42 staff on hand participating in the event. TGORV's back-office manager oversaw registration, while the facilities manager and his team ran parking and their service director was in charge of the security team.
"I think it speaks to the quality of our team and the way we work together. Just that we could take an entire team of an RV dealership and make this run in a way that was safe and made everybody have a great time, and everybody just pulled together and stepped up," said Brossman.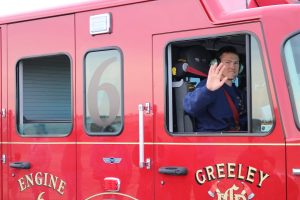 On-hand to greet kids were Miles the Moose, TGORV''s mascot; Bucky the from the Greely Stampede; Slapshot from the Colorado Eagles; and, of course, the Easter Bunny.
Prizes included in specialty giveaways include Easter baskets, helicopter rides, gift cards, and specialty eggs courtesy of TGORV and sponsors Macdonald Heli Tours, Chick-Fil-A, Loveland Barricade, Townsquare Media NOCO, the Colorado Eagles, Roche Constructors Inc., the Greeley Stampede, Scheels, and Picasso and Wine.
As for 2023?
TGORV already has 15 new community businesses who want to partner with them.
An interest list for the 2023 NOCO Egg Drop has already been put up at www.nocoeggdrop.com and already has over 1,000 people who could not register due to the sold-out nature of this year's event, signed up.