News
Eberspaecher Recovering from Hack Attack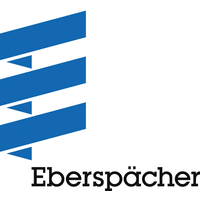 Germany-based Eberspaecher Group announced that on Sunday, Oct. 24, it was the victim of a targeted hacker attack. Parts of the automotive supplier's IT infrastructure were affected. To protect customers, employees and suppliers, the company shut down all IT systems and cut the network connections. The responsible investigative authorities were switched on immediately. In the meantime, production at more than 50 plants around the world has largely been brought into normal operation.
Eberspächer IT monitoring systems registered suspicious activity on Oct. 24. In order to prevent the attack from spreading both within the company and externally, Eberspächer switched off all networks and servers. In a cyber attack, the perpetrators attacked servers around the world with the help of so-called ransomware and encrypted part of the data.
"We immediately started our emergency plan, contacted the authorities and reported the matter," said Martin Peters, managing partner of the Eberspächer Group. "The cooperation with the investigators is highly professional.
"In order not to endanger the ongoing investigation, no further details can be published."
"We are still working flat out to get our IT systems and all associated services back into operation," the company said in a statement. "We are in contact with our business customers. It will be some time before all digital services are reconnected and available."
To reach the company, call 0049-711-939-00 or reach out via email to [email protected]