RV News
EchoMaster Fleet Solutions Exhibiting at Work Truck Week 2021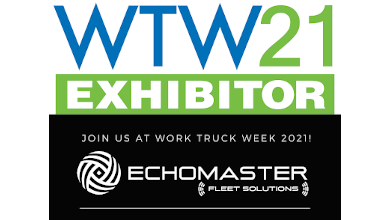 EchoMaster Fleet Solutions, the commercial division of AAMP Global, is showcasing its full-service solution capabilities for Fleet, Commercial, and OES at the NTEA Work Truck Week 2021 (WTW21).
EchoMaster Fleet Solutions is a full-service provider of efficient solutions for fleet, commercial, and OES. From safety and security products, custom wiring harnesses, fleet monitoring, national installation services, and more – EchoMaster Fleet Solutions said it is dedicated to helping deliver excellence "for any upfitting need."
EchoMaster Fleet Solutions is featuring several of its products and capabilities at WTW21, including Telematics, its real-time, on-demand GPS tracking and driver monitoring; its commercial-grade safety cameras and monitors; and a variety of its beepers and sensors, which come with audible and/or visual warnings to help vehicles avoid collisions.