RV News
Economist: Broader Economic Signs Bode Well for RV Market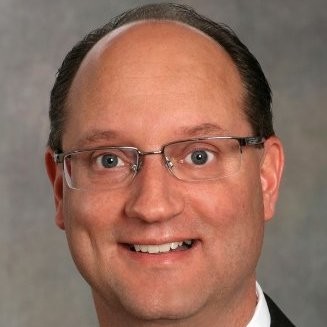 Anderson
Some economic promise and potential for the coming years, but still many variables to contend with – that was one of the takeaways at Thursday's presentation by Bank of the West Chief Economist Scott A. Anderson. Anderson appeared as part of the RVDA Virtual Conference/Expo lineup with his presentation entitled "State of the U.S. Economy and Impact to the RV Market." Throughout the seminar, he touched on broader economic projections for the coming years and variables like the pandemic, a contentious U.S. election, and interest rates, and how they have affected the RV industry.
Since March, Anderson said the country has been in a "V-shaped recovery," bolstered by monetary support in April with measures like the Paycheck Protection Program, stimulus checks, small business aid, and unemployment benefits. However, he was quick to point out that, especially with recent surges in cases, COVID would continue to present challenges to all sectors of the economy.
"Unfortunately, we're going to be continued to be impacted by the crisis until there's a vaccine," he stated.
Despite those challenges, trends still showed strong demand for motorhomes and towables among Americans seeking ways to get outside and go on vacation without risking exposure to the virus. A continued trend of Americans spending less on services and more on goods also helped contribute to purchases of things like automobiles and RVs. According to findings in the presentation, Anderson said many consumers are still willing to spend money on big-ticket items, despite the potential challenges in the coming months as the country ramps up efforts on vaccine finalization and distribution. Other impacts on the RV market Anderson pointed to included lower interest rates and longer-term loans, which benefit high-dollar purchases of said vehicles.
Because of the uncertainty around the election and how that affects policy, Anderson said many other variables are still at play, including what a second stimulus package would look like. Even with nationwide unemployment numbers slightly decreasing, some states like California and Nevada are still looking at higher rates, so more financial support in the form of new stimulus checks, PPP measures, and unemployment benefits would be helpful to get the economy back on its feet, and ideally help keep small businesses from shuttering, Anderson said.
Outside of policy and economic factors, Anderson pointed to demographics as having a significant impact on the RV market. With Millennials making up a sizeable part of the modern workforce, he said that these individuals are now buying homes and making other long-term investments. If the RV industry can restore the inventories depleted by the COVID-influenced rush, Anderson suggested, "there's a very bright future ahead" for RV dealers and manufacturers.
To watch the full presentation, register for the RVDA Virtual Conference/Expo here.