RV News
Economists Say Consumer Confidence Optimistic for 2020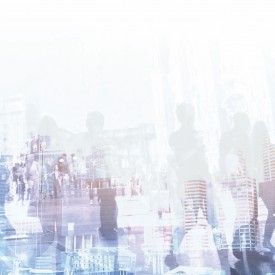 An important measure of consumer confidence fell slightly in December but remained at a historic high, providing cautious optimism about consumer spending in 2020.
The Conference Board's Consumer Confidence Index fell to 126.5 from an upwardly revised 126.8 in November.
This story by Jack Atzinger originally appeared in Trade Only Today.
"Consumer confidence declined marginally in December, following a slight improvement in November," Lynn Franco, director of economic indicators at The Conference Board, stated in a press release. "While consumers' assessment of current conditions improved, their expectations declined, driven primarily by a softening in their short-term outlook regarding jobs and financial prospects. While the economy hasn't shown signs of further weakening, there is little to suggest that growth, and in particular consumer spending, will gain momentum in early 2020."
The percentage of consumers who say business conditions are good was nearly unchanged at 38.7 percent; those who say conditions are bad decreased to 11.1 percent from 13.6 percent.
A separate reading of consumer confidence rose in December to its highest level in seven months. The University of Michigan's Consumer Sentiment Index climbed 2.5 points, to a historically high 99.3, from November's final reading of 96.8.
"Most of the December gain was among upper-income households, with those in the top third of the income distribution gaining 7.5 percent from last month and those in the bottom two-thirds posting a gain of just 0.8 percent," Richard Curtin, chief economist of the university's Surveys of Consumers, stated in a press release. "The recent shift favoring higher-income households is in the opposite direction when compared with all-time peaks in the late 1990s. The [presidential] impeachment hearing had a barely noticeable impact on economic expectations, as it was mentioned by just 2 percent of all consumers in the December survey."
The Conference Board reported that its Leading Economic Index, which tries to predict future economic activity, was unchanged in November, staying at 111.6 after declines of 0.2 percent in September and October.
"Strength in residential construction, financial markets and consumers' outlook offset weakness in manufacturing and labor markets," Ataman Ozyildirim, senior director of economic research at The Conference Board, stated in a press release. "While the six-month growth rate of the LEI remains slightly negative, the index suggests that economic growth is likely to stabilize around 2 percent in 2020."