RV News
Encore Introduces Super-Light Adventure Trailer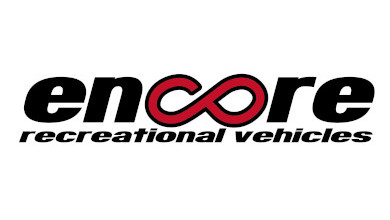 Encore RV, manufacturers of the RŎG line of adventure trailers, has introduced the RŎG 21BPG, which the company said delivers all the extra space found in a fifth wheel/gooseneck trailer but tows easily behind any vehicle with a bumper pull hitch and open truck bed.  The "BPG" in the name stands for Bumper Pull Gooseneck, and the absence of the traditional fifth wheel hitch leaves the tow vehicle's truck bed completely open and available for storage. Owners can even use their truck bed cover with no interference, according to the company.
There were some very creative things that went on behind the scenes, the company said, that make this the innovative towable that it is. Encore partnered with an aerospace technology company – that was not identified – in developing what the company said, "may be one of the greatest advancements in RV manufacturing in recent decades."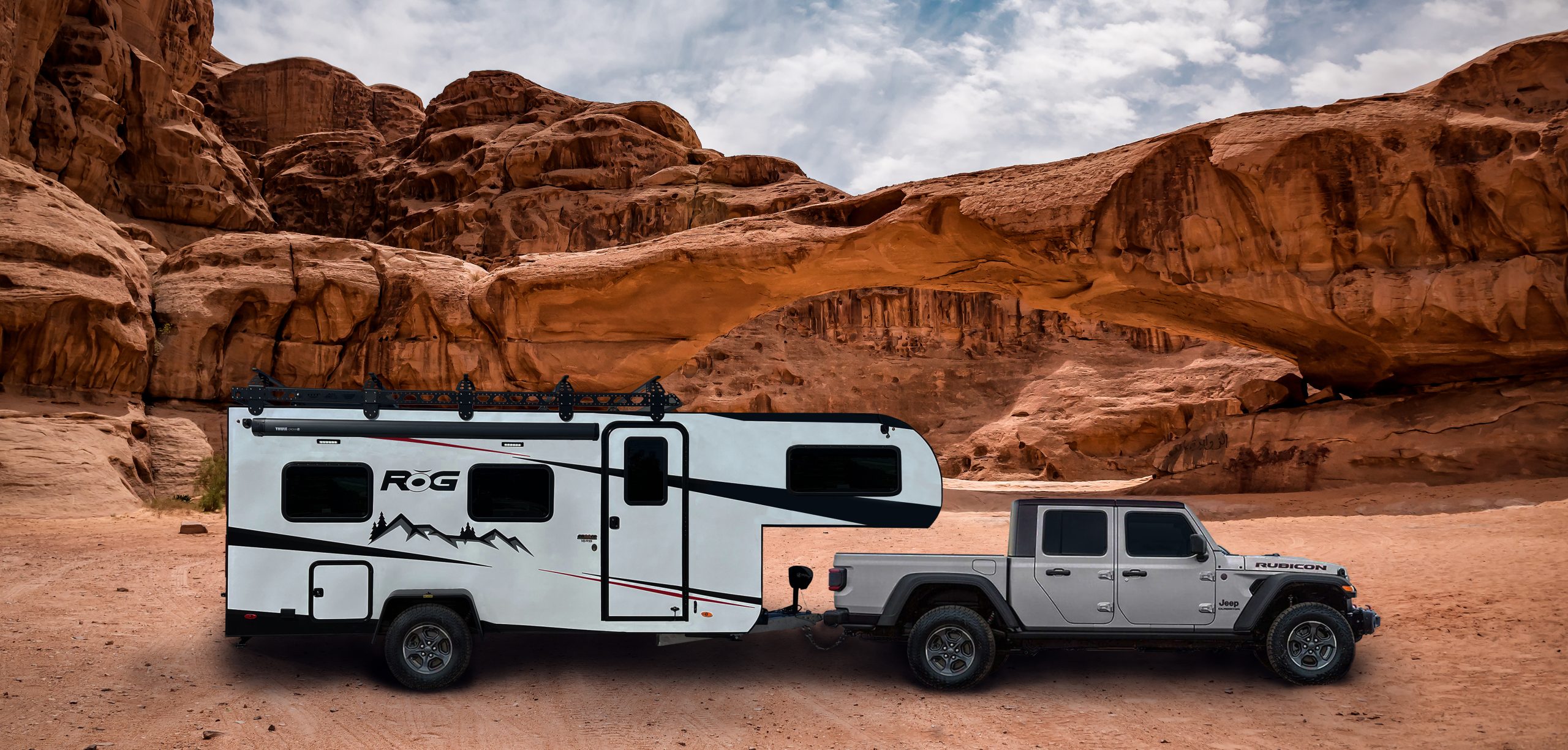 The 21BPG has a dry weight of 2,675 pounds. This was achieved by hermetically sealing every aluminum tube on the trailer frame and then pressurizing the tubes with helium gas through a proprietary valve system.
"We don't like to be tied to traditional design, there are plenty of companies out there filling those needs," said Encore founder, Rich Schnippel. "At Encore, we're far more comfortable taking the less traveled path, one that evokes excitement and passion."
Amenities in the 21 BPG include two spacious bedrooms, a large kitchen, four-person dinette, living room area and a bath and a half.  The combination of lightweight materials and Encore's proprietary helium system, called HF² – which stands for Helium Filled Frame – allow for smaller vehicles to pull larger RV's.