News
EPA to Host Virtual Meetings on Heavy-Duty Vehicle Emission Rule Proposals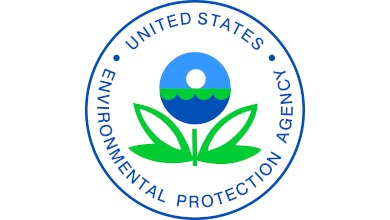 Recently, the U.S. Environmental Protection Agency (EPA) proposed new, stronger standards to reduce pollution from heavy-duty vehicles and engines starting in model year 2027 by reducing emissions of nitrogen oxides (NOx) from heavy-duty gasoline and diesel engines.
This Thursday, May 5, at both noon Eastern and 6:30 p.m. Eastern, the EPA will be hosting a virtual meeting and presenting a summary of the serviceability and inducement (engine derate to "induce" proper DEF and SCR maintenance) proposals that were included in their anticipated heavy-duty vehicle emissions rulemaking.
The purpose of the meetings, which are free of charge and open to the public, is to inform stakeholders about what is included in the proposal and describe the process for submitting comments that the EPA can consider as the proposal is finalized.
EPA will not be soliciting live feedback on the proposal during this meeting. Instead, feedback and comments on the proposal can be submitted by May 16 to the rulemaking docket on regulations.gov.
Meeting details are below. Please email [email protected] with intent to attend the meeting. Pre-registration is not required but is suggested to ensure enough spots are available.
12 p.m. (EDT) Meeting
Click here to join the meeting from a computer or mobile app
Join with a video conferencing device: sip:[email protected] (Video Conference ID: 115 119 138 5)
Alternate VTC instructions
Call in (audio only): +1 734-263-1834, 22084361#  United States, Ann Arbor, Mich.
Phone Conference ID: 220 843 61#
6:30 p.m. (EDT) Meeting
Click here to join the meeting from your computer or mobile app
Join with a video conferencing device: sip:[email protected] (Video Conference ID: 119 038 382 8)
Alternate VTC instructions
Call in (audio only) +1 734-263-1834, 815277786# United States, Ann Arbor, Mich
Phone Conference ID: 815 277 786#