News
Episode 6 of In Tow with RV PRO Drops Tuesday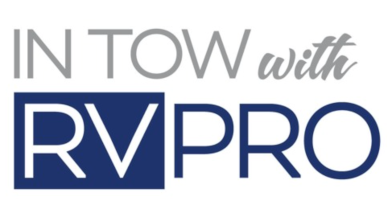 This Tuesday is the second Tuesday of the month, meaning Episode 6 of the In Tow with RV Pro podcast will be going live.
This week's guest is Jason Krantz, founder and CEO of Strategy Titan, who will talk about the importance of using readily available data to help guide business decisions. His company is relatively new to the RV world, but Krantz will make the convincing argument as to why the numbers matter.
If you missed Episode 5 of In Tow, Dane Found, CEO of Canada's Roadtrek, talked about restoring the company's reputation in the Class B world and how tricky it's been to do business in the era of COVID.
Ep. 5 of In Tow with RV PRO, starring Dane Found, is available here.