RV News
Exclusive: AEONrv Targets Class B+ Market with Silicon Valley Inspiration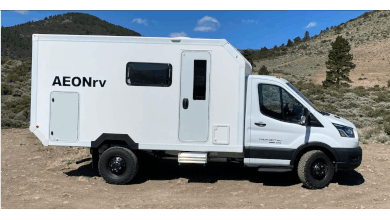 A year after announcing its product, the first production unit is done and now it will make more.
The origins of AEONrv (pronounced "Ā-On"), a new start-up RV company based in Reno, Nev., began in disappointment but then took root in opportunity.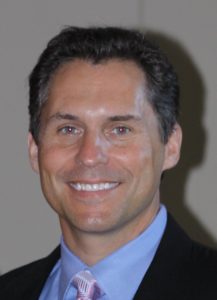 The disappointment was CEO Jim Ritchie's, who was living in Silicon Valley and pursuing his long-time career in computer technology when he and his wife decided they would like to buy an RV. As outdoor enthusiasts, they took notice when Sprinter vans started becoming more popular a few years ago and liked what they saw in Class B's – all except for the size. Too small, he thought.
"Then the Ford Transit came out and I said 'That's great, that's all-wheel drive. I like the gas engine' … I liked a lot about it, but I still was having a hard time getting over the size of the regular Class B van. It wasn't quite big enough for my needs," Ritchie said. "And then I started looking at smaller Class C's that were built by the traditional vendors, and I was thinking, 'Man these things are a little old-school.' Seems like they rattled … I wasn't really impressed with the build quality of a lot of them."
Decades spent working in high-tech means a propensity to think outside-the-box and imagine what could be, so he decided to pursue building one for himself. Then, two things happened that really propelled his idea forward.
The first was discovering the Canadian-based company Total Composites.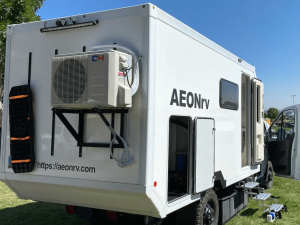 "I found this company that builds these fiberglass-reinforced panels, and they're used a lot – it's all German technology – they use them a lot in building refrigerator trucks," Ritchie said. "These fiberglass-reinforced panels, which is a polyurethane foam – it's a high-density polyurethane foam – it comes from Germany, the foam, and then it's laminated with 1.5 millimeters of gel-coated fiberglass on the outside. … These guys have a patent on how the fiberglass is glued onto the polyurethane, and that's one of the things that makes their panels really good is no de-lamination in hot temperatures. And the other thing they invented, and we have a patent on, is how you connect these panels.
"Nothing in the box uses mechanical fasteners – it's all glued together using an industrial-strength marine polyurethane adhesive."
The result, Ritchie said, is the "box" – as he refers to the unit – is stronger, lighter and flexible, which is especially important for off-roading, he said.
"The glue dries slightly flexible," he said.
That construction method also makes the AEON a true all-weather coach.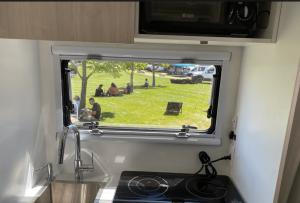 "Our box counts out at R-15, and that's about three times better than the average Class B van and probably two times better than the traditional Class C," Ritchie said.
So, his issue with construction quality was solved, and there was no problem customizing the unit to the size he wanted. The second thing that pushed Ritchie into launching his own company was his connection with an old friend, Lars Severin. Ritchie and Severin go way back, and not just because of their shared backgrounds in software and computer science. Severin, like Ritchie, is an outdoor enthusiast with an interesting background as it pertains to designing an RV.
When he was a younger man, Swedish-born Severin built an around-the-world sailing yacht with his brother. While the global quest didn't quite pan out, it wasn't because of the boat's construction. Later, Severin spent some time building various boats in the Caribbean.
Nine months ago, Richie decided to officially launch his company and made Severin his chief technology officer.
The AEON's cabin sits atop a Ford Transit EcoBoost all-wheel drive, one-ton SRW cutaway chassis. No propane is used in the unit – it's all-electric, and is designed to leverage renewable energy sources, such as solar and extra energy generated by the engine alternator, to power the appliances.
Like every RV company, AEON is dealing with supply chain issues; specifically, getting chassis in the door. Ritchie expects full production to begin sometime in the spring of '22, but the company is taking pre-orders right now and will begin building its first few units soon.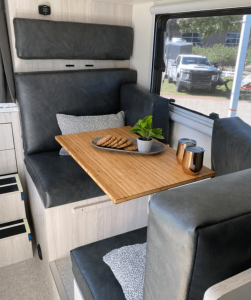 Using a dealer network is not in the plans, Ritchie said, nor is haggling over the $184,500 purchase price, which is firm. Like any disruptive entrepreneur, he sees things about the RV industry that he doesn't like, so he's going to do it his way.
"It really was happenstance," Ritchie said of how AEONrv came about. "I was running a software company while I was doing all this research, and then I'd look at the industry and go, wow, it's kind of old-school. We can maybe do what Tesla's done to the automotive industry: kind of focus on software integration, direct-to-consumer, direct support and that's really what we're doing."