News
Exclusive: Data Shows RV Trend Sustaining in Winter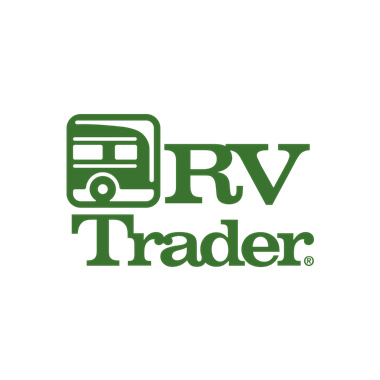 Despite most of the country having settled well into winter, interest in purchasing an RV appears not to have waned, according to data from RV Trader, an online marketplace for buying and selling RVs.
In December, the number of search result pages the company was displaying was up 76 percent over what it had shown in December of last year. For the fourth quarter, the number of pages was up 88 percent over the same period a year ago.
As for vehicle detail pages, where searchers go to look up details of a particular RV, the number for December was up 65 percent over last year and for the quarter it was up 75 percent.
"I think it's going to continue into 2021," said Paige Bouma, executive vice president of RV Trader. "I think it's going to continue to be something more people want to be involved in. When you think about it, you had a lot of people that already got into it, and now I feel like we're in kind of that second wave of more people wanting to get involved in it. I don't see it slowing down right now by any means."
Connections, too, are way up. That's where a potential buyer reaches out and makes some kind of contact with a seller, whether it's via email or a direct message. Those contacts are up 75 percent over December and 79 percent quarter over quarter.
The majority of listings on RV Trader are dealership listings, although the site does allow for private party sales.
Of the motorized coaches, Class B's are attracting the most attention, and of the towables most of the activity surrounds truck campers.
"(RVing) gives people an opportunity to come up with a really good way to have a vacation, and have fun, and get out there without jeopardizing the safety of their families," Bouma said.  "As soon as we started getting into this pandemic, we saw quickly that people were interested in getting into RVing for the safety and for the fun of it. It's a perfect reason to get into it.
"And then, as we've been seeing this not slow down over the last nine, 10 months, it's been picking up this big momentum. … We're seeing much more of a spike (now) than we saw back then. I don't think we've ever seen some of the numbers we're seeing in terms of supply and demand. This is huge for our industry right now. You're seeing so many people who never thought about RVing, getting into an RV."
And as the pandemic keeps climbing ever-higher, thanks to cold weather keeping people indoors, where COVID spreads faster, and hiccups in getting the vaccine widely distributed, the work-from-home movement is continuing for many, as are those opting for remote schooling.
"It opens up the opportunity to say, you know what? This may be the only time in our lifetime that we will have this flexibility in our work and our school schedules to get out there and experience this, so let's try it," Bouma said. "Let's do it this year."
Bouma said she and her family typically spend about 30 weekends out of any given year camping in their RV, and this year they ran into issues getting a campsite some weekends – something they had never encountered before. And she can testify first-hand to the number of first-timers that are enjoying the RV experience, she said.