News
Exclusive: Duo Form Enters the Pets Market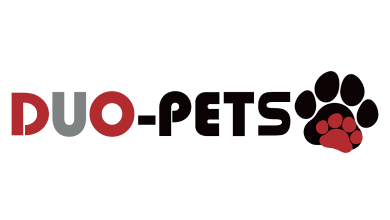 Duo Form launched in 1968 and for 50-plus years it has carved out a solid niche in the marketplace manufacturing thermoformed plastic sheeting for the RV market and other industries. RV OEMs were steady customers and still are, but the company recently has begun branching out.
"It's only in the last year or two that we have spun into the aftermarket industry and kind of asked ourselves, 'Why have we never done this?'" said Shelly Ditmer, president of Duo Forms.
In that same "why not?" spirit, the company has launched a new segment called DUO-PETS and its first product is the GO PET B&B, a hard-sided, clamshell-like carrying case that holds a pet's bed, food, water, leash, and accessories. The debut product will be for sale this summer.
"It's been in planning for over a year now," said Ditmer. "We have brainstorming sessions and it's an idea that came up pre-COVID, and then it kind of paused during COVID times, with our thinking switching over to face shields and different PPE. Then as things started switching around, we went back to 'the normal,' back to focusing on this project."
A year ago at this time Duo Form found itself uniquely qualified in being able to manufacture much-needed personal protective equipment (PPE) because of the types of materials it works with every day and the type of equipment in its factory.
Not only did making PPE keep the company open and operating when many other manufacturing plants were forced to shut down – including many of Duo Form's OEM customers – but it enabled the company to add staff over its pre-COVID numbers.
Even though the idea for targeting the pets market pre-dated COVID, that experience with PPE proved a huge inspiration to the company, Ditmer said.
"(Manufacturing PPE) gave us the confidence and the know-how that we can do this, that we know how to launch it, and the PPE really gave us the knowledge on eCommerce and what it takes to launch a different division," she said.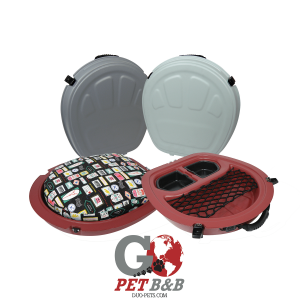 But why pets?
"All of us here are pet owners, so it just seemed like a natural something for us to do," Ditmer said. "And a lot of campers are pet owners, and so when we're looking at bloggers or investigating people that camp, almost all of them are camping with a pet.
"And as we were doing some research, when the 'bed and breakfast' idea came up we couldn't find anything. After a year of Google searches, we still haven't found anything like this."
And so, the company developed the concept internally, hired a contract engineering firm to design it and had the specs sent back to the factory to begin production.
Having the product be hard-sided was always part of the plan, Ditmer said.
"It's very easy to clean, very durable. It has the anti-fungal, anti-microbial protection to it, so it's hygienic," she said. "There is nothing (else out there) that is hard-sided. You'll find a lot of traveling pet items but they're more like duffle bags, or it might just be a bed. But anything that has the bed, the food, the water, and toy and leash stored all in one case – we can't find anything like it other than the duffle bag-type item."
The first GO PET B&B is 20 inches wide by 21.5 inches high, and about 6 inches deep. It has a cargo net inside to keep things safely stowed, and when opened the food and water dishes are removable. GO PET B&Bs for larger pets are in the works, but they will come later. The initial product comes in three colors to start with, "and will have add‐on accessories like a shoulder strap, backpack straps and decorative decals and faceplates to make it as unique as the pets we are creating them for," the company said.
Duo Form hadn't announced its GO PET B&B or even the DUO-PETs line to anyone before this, Ditmer said, but now that the cat's out of the bag – so to speak – the company hopes to attract a lot of attention from its partners in the RV distribution business.
"We're definitely looking beyond RV but it was the most natural start for us," Ditmer said.
The company will be manufacturing the GO PET B&B at its campus in Edwardsburg, Mich., where it recently announced a 41,700-square-foot addition being made to one its buildings. Once that's completed, the company will be operating out of four buildings and 250,000 square feet on its campus there.