News
Exclusive: Florida's Giant Rec World's Decades of Helping Homeless Vets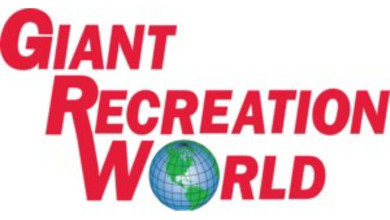 Last weekend, just before Memorial Day, representatives from Florida's Giant Recreation World presented an oversized check for just under $30,000 to representatives from Florida-based National Veterans Homeless Support, a charity the RV dealership adopted years ago.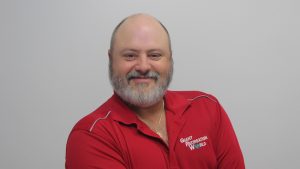 The check was presented following a year when Giant's usual fundraising methods for the charity had to be suspended due to COVID-19. The dealership's charity fundraising typically consists of twice-monthly organized camp outings for its customers, most of which draw at least a couple hundred people, said Larry McNamara, president and CEO of Giant Recreation World. Also cancelled last year was the dealership's annual grand rally, which can draw as many as 500 rigs and attract a few thousand people.
"We'll host a 50-50 raffle (at our campouts) where 50 percent of the proceeds we put in a fund we eventually donate to the NVHS charity," said McNamara. "We have all kinds of hidden talent in the membership of that club. If they are artsy-fartsy or crafty or whatever, for our big rally they'll make things that we'll also raffle off. And all the proceeds for that goes directly to the charity. And then after a year's worth of trying to build that as much as we can, we match it and then we give it to the charity."
But, alas, there were no gatherings in 2020.
"Our ownership family – me and my brothers and sisters, who are equal owners now – have decided we would match what we gave them last year, because it's not their fault COVID came," said McNamara, whose father, Don, started the business in 1976. Today, the dealership has grown to three Florida locations.
"Our founder, my father, Don McNamara, was a Marine, and he certainly felt in his heart that veterans deserved help when needed," McNamara said. "At one time, a general manager of ours who was in the Army – his name was Dave Mitchell, he was in Vietnam – he found a possible charity that he wanted my father to learn about – it's called NVHS. He found it really early in their inception, and it stands for National Veterans Homeless Support.
"They were a local organization based in Brevard County (Florida), and what they would do is just basically visit the homeless camps, in the woods, talk to them, find out if they're military people, ex-military – which many of them were – and vet them as best they can. "And any of them that were really, actually trying, they would help, you know? Whether it's put them in a hotel room for a week, feed them, clothe them, set them up for some interviews for some jobs. You know, get their life straight.
"And Dave worked himself hard at that to work with them. He actually would help them vet them and talk to them and find them and seek them out."
And so, what began under Don McNamara continues to this day under Larry McNamara and his siblings. It's a generosity and urge to help that goes back three-plus decades.
But that's not all Giant does. On Veterans Day, the company basically takes over three restaurants in the markets their stores are located in and buys breakfast and lunches for current or former military veterans or first responders and their families, Larry McNamara said.
And at the annual grand rally, the company goes all out for its customers.
"Giant pays for several meals, entertainment and all that. It's our entire budget for customer retention," Larry McNamara said. "Everybody that comes and works for us can't believe the amount of repeat business that we get, and that's the main reason for it."
(Many of those are military, first responders, doctors and other medical professionals, he noted.)
And Larry McNamara speaks fondly not just of his father's philanthropic spirit, but also the kind of man he was – and his inadvertent brush with fame.
"He was a Marine – did his four years, but he feels that got him started on the right path in life – and he was always fondly remembering his time as a Marine," Larry McNamara said. "Matter of fact, he was in a James Bond film at his Marine base. When Pussy Galore flew over trying to gas (the guards) and steal Fort Knox, or whatever (in "Goldfinger"), he was one of the people that they told to fall down when the plane flew over."
Those Goldfinger scenes might not have looked very realistic, but the legacy that Don McNamara started and is continued by his children is real and helps people every day.