RV News
Exclusive: Hanington Innovations Refines Wire Harness Protection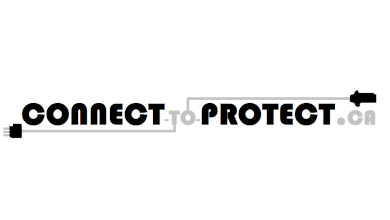 Keeping wire harnesses intact can often be a challenge for RVers, especially if they are frequently on the road. Excess movement on the trailer tongue from unhitching/re-hitching when getting to a destination can add strain on the wiring harness.
And because the harness is typically suspended from the hitch with no protection, it can be subject to elements like bumps, water, dirt, and debris while traveling down the highway. Eventually, these factors can lead to broken or shorted wires for RVers.
This scenario can lead to unsafe and inconvenient situations like non-working turn signals and brake lights. Plus, non-functional lights on a trailer can often find drivers subject to the headache of traffic violations.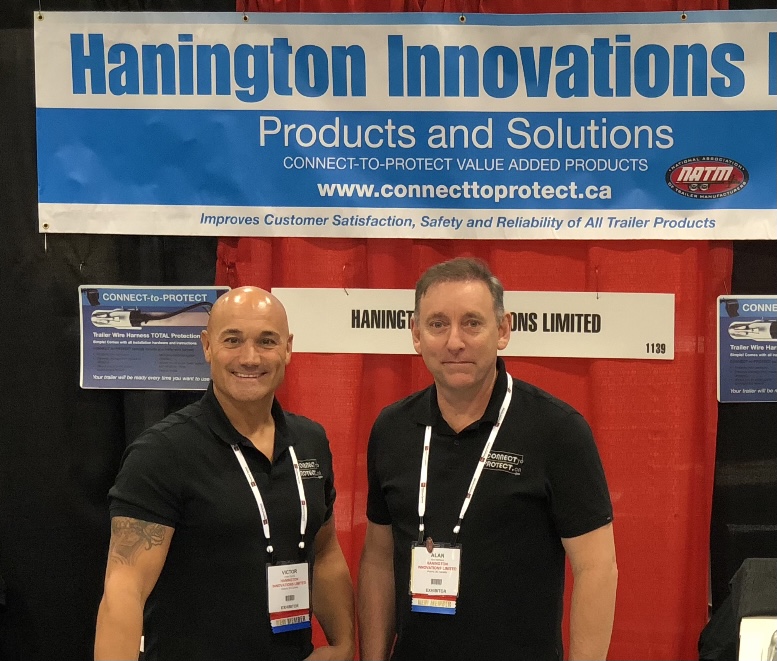 These are all factors Alan McNaul and Victor Cunha, directors of Hanington Innovations, have considered while developing and marketing their product. The British Columbia, Canada-based company has designed Connect-to-Protect, a patent-pending wiring harness protection system that helps guard against moisture, dragging, and strain from the wiring hanging suspended without support. The Connect-to-Protect features models with 4-, 5-, and 7-pin connectors to fit most trailer types and RVs. When coupled with the Connect-to-Protect, the wire harness connector is protected from the elements like moisture and corrosion.
McNaul said that the development of the Connect-to-Protect was inspired when he noticed Cunha had a homemade wire harness protection system on his trailer. "I saw it and thought it would be a good business idea, so we started developing some prototypes in 2015," he said.
Once the duo had prototypes built, they showcased them to a handful of buyers in the Canadian retail market. From there, McNaul said Hanington moved on to introduce the product to the small and medium trailer market through the National Association of Trailer Manufacturers.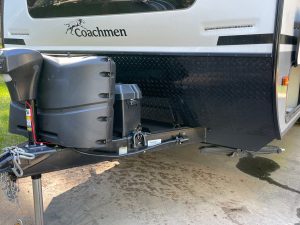 "We attended one of their shows and got quite a lot of interest at the shows, so we developed a few different versions (of our product)," McNaul said.
Since that time, the Connect-to-Protect has been evaluated and is specified into all future Canadian military trailer procurements. It has also grown its footprint in the light- and medium-duty trailer market. McNaul estimated that the company currently has 58 trailer manufacturers on its roster, a private label partner in the U.S., and placement in RV dealerships across Canada.
For dealerships, McNaul said the Connect-to-Protect is sold both as a value-added product and a retail item.
"A lot of the dealerships that are having the greatest success are the ones including (the Connect-to-Protect) when they are introducing the customer to their new trailer," McNaul said. When a sales rep is doing a walkaround with a customer, McNaul noted, they often will mention the product alongside other essential accessories like sewer hoses as an upsell.
McNaul said Canadian dealerships also have had success with the product as an installation opportunity, particularly customers coming in with repair jobs on wire harnesses. "If they're coupling that repair with our product, that can take away some of the future expenses and reliability problems," he said.
Hanington also supplies Escape Trailers with its product. "Escape was the first OEM to implement our product," McNaul said.
With its success in the trailer manufacturer and dealership markets, McNaul said Hanington is looking to other RV manufacturers to mirror the success in that market. He said the relative cost of adding the product to a trailer or RV is inexpensive compared to costly electronic repairs. He said the company has received consistent feedback from customers that they'd like to see more RVs come with the Connect-to-Protect already built-in.
"We're currently seeking our first U.S. anchor manufacturer," he said.
As with most businesses in 2020, McNaul said COVID-19 did slightly complicate rolling out the product more widely in the U.S. However, he added that Hanington is planning to continue reaching out to U.S. RV OEMs with the ultimate goal of having the Connect-to-Protect featured on more RV models straight out of the factory. With the spiking demand for RVs, McNaul said, Hanington is hoping to capitalize on that demand.
And despite the broader challenges of COVID, McNaul said Hanington still operated through 2020 with relatively few disruptions.
"We haven't skipped a beat, and our suppliers have been solid throughout the entire pandemic," he said. "We've been very lucky and able to meet all of our OEMs' demands continually."