RV News
Exclusive: Northern Wholesale 'Bringing Our Show to You'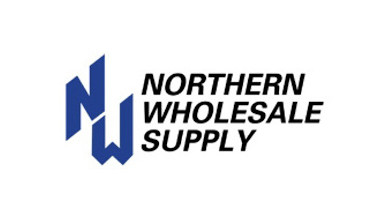 An early 2021 casualty of the ongoing COVID-19 pandemic is the Northern Wholesale Supply Trade Show, scheduled for the first week of January. In what would have been the show's 34th year, organizers in Minnesota made the difficult decision to change the format of the event because of new COVID restrictions recently enacted by Minn. Gov. Tim Walz.
"When we got down to it, the wrinkle really was food and drink," said Dean Kruchten, director of sales and marketing for Northern Wholesale. "Whenever you serve food and drink it changes the dynamics of everything pretty drastically."
But restrictions limiting crowd size was another factor, and the Northern Wholesale show is no small affair. Kruchten said dealer attendance was typically in the 350-400 range, and usually 100-130 suppliers were there as vendors – most of them bringing multiple individuals. Gatherings of that size were one thing the governor's orders were specifically meant to restrict.
After some initial disheartenment because of the change in format, Kruchten said his team has vowed to work aggressively to "bring the show to the clients," much like they did in September.
"'Can we bring the show to you?'" Kruchten said Monday. "We did that for our marine show in September and it was very successful."
That entails setting up a web portal that will serve as the online gateway to the show. Fortunately, that set-up had already begun, as the company had hoped to do as many pre-show sales as it could, just in case COVID-19 cases continued to spike.
Kruchten said his goal is to "touch" as many of the would-be attendees and exhibitors as possible.
"Some of our customers we'll meet with in person, some we'll meet with over the phone," he said. "Our guys are going to be busy for the coming months."
This is Kruchten's second show since he joined Northern Wholesale; the marine show was No. 1. He's not happy about having to move away from the show format that everyone expects from Northern, but from a practical standpoint there's just no way to throw a productive show when having to worry about things such as limiting the amount of time individuals can spend on the showroom floor due to separation requirements.
Ironically, when his team conducted a survey over the last several weeks, the response to attending an in-person show was overwhelmingly positive, he said. People have, as Dr. Anthony Fauci has stated, "COVID fatigue," Kruchten noted.
But the show must go on in whatever form, Kruchten said, and he and his team are doing their best to deliver a positive experience for vendors and attendees alike, just as they did in September for the marine show.
"We're bringing our show to you," he said is his message.