News
Exclusive: Northern Wholesale's Successful Show That Didn't Look Like Other Shows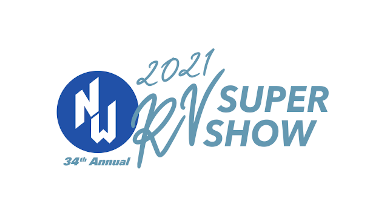 The 34th Northern Wholesale Supply Trade Show was to have taken place in Minnesota the first week of January, but it was derailed by COVID-19. So, the management team at Northern improvised a solution, borrowing from what they had done in September, with its annual marine show.
The team created a web portal to operate a virtual show, and then sales reps took to the road or their laptops to reach every dealer they could face-to-face, whatever that meant.
"We had a great show. I would say really, at the end of the day, it was our best show ever – by quite a bit," said Dean Kruchten, director of sales and marketing for Northern Wholesale. "We nearly doubled our sales from the previous year.
"The neat part about it was 11 percent of our revenue from the show came from dealers who had never attended our show in the past. So, we found some new customers and really, when you look at it, that's a testament to the team we have in place, just getting out and visiting customers – because there are some customers that just never had the ability to attend our show because they couldn't get away from their location."
The portal for the January show was already under construction when it became more-or-less official by county orders that if Northern Wholesale was to do an indoor show, COVID regulations meant it would likely not happen to anyone's satisfaction. That's when his staff went into high gear, Kruchten said.
"It required our entire organization," he said. "When I look back on it, I say I'm pretty proud of the entire group … for making an incredible pivot in a very short period of time.
"Our buyers and our graphics department, our sales team, our suppliers, all had to get aligned and pull this thing off in a really short period of time."
In the weeks leading up to the end of the year, Northern Wholesale hadn't yet completed its 2021 catalog. That meant all of those new products needed individual SKU numbers, detailed descriptions, product photos, specs … and were they being discounted as show specials? Were they being paired with other complementary products? Deadline for the catalog was weeks away, but the show was not.
"Hand-writing an order at the show, you can write, you know, 'New trailer hitch by Blue Ox, part number 'this', five of them, and we'll figure it out when we get back here the day after the show or the week after the show,"' Kruchten said. "Here, we couldn't really do that."
Which is why he was effusive in his praise for the manufacturers his company works with.
"The support of the supplier community in getting it done was fantastic. We couldn't have done it without their help – getting us all that information, helping us proof it," he said. "They were out proofing their own products and specials, making sure they were correct. We had some long hours … it was a big task. … There was some overtime involved. But you know what? Nobody said a word, everybody just stepped up and every day you'd see huge amounts of progress being made."
Northern Wholesale's 2021 show was successful, but it also offered what may be a cautionary lesson for dealers that could continue through the remainder of this year.
"They understand that getting products this year is going to be harder than it has been – probably ever," Kruchten said. "We forget that all the suppliers were shut down for six weeks, and when they got back up they didn't get back up at 100 percent. Some of them have been hit by COVID where they've got reduced shifts … (or) they've needed to space out their workforce for safety. You may have had 40 people working in a space but now you have 20 to keep people spaced out, so now you've changed your production capacity."
As a result, dealers were paying close attention to what products were on hand and then, instead of buying enough to tide them over for a few weeks or months, thinking ahead about what they may need for the year, Kruchten said.
Add to that, some suppliers are still having issues getting either raw materials or components parts, and 2021 is shaping up as a challenging year for the supply chain, he added.