News
Exclusive: SpinCar Acquires Pulsar AI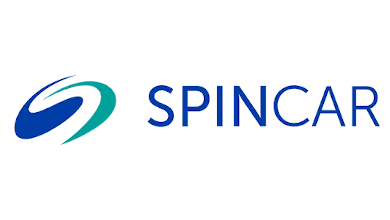 New York-based SpinCar, which makes a digital merchandising platform that serves automotive dealers, wholesalers, OEMs and third-party marketplaces, has acquired Pulsar AI, creators of a conversational artificial intelligence technology geared toward vehicular sales.
Pulsar was founded in the Eastern European country of Georgia in 2016, and its AI platform combines its proprietary Machine Learning model with its Natural Language Processing feature, integrated into AI technology that engages online shoppers in personalized two-way conversations.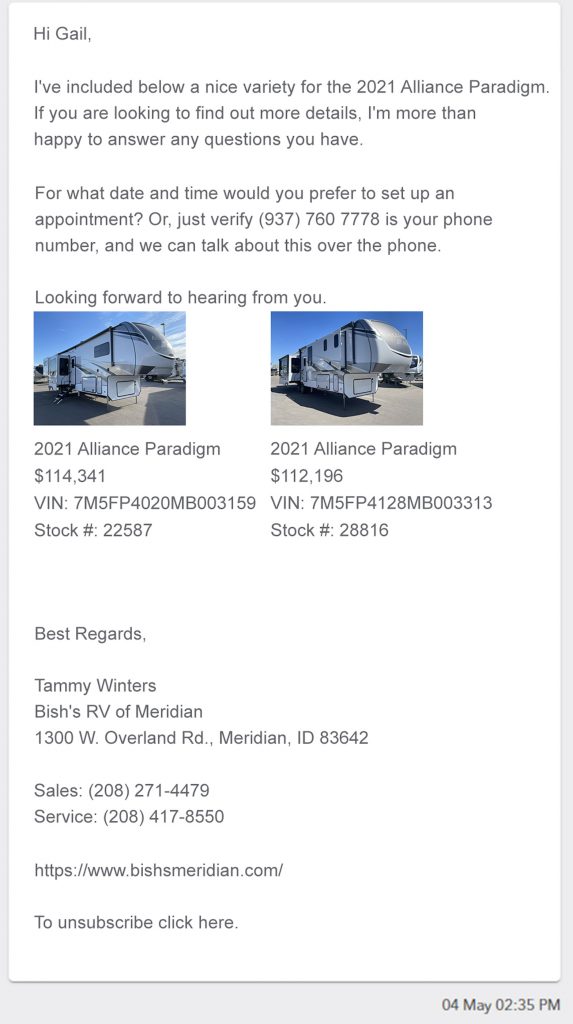 "The way that I think of Pulsar is it automates many of the tedious parts of running an RV dealership," Devin Daly, co-founder and CEO of SpinCar, told RV PRO. "So, every lead that is submitted is intelligently responded to within one minute, and that includes overnight leads – the benefit of working with AI, it works 24/7 – which is of huge value as consumers will often book an appointment with the dealership that responds to their question the fastest. So that's one of the big values, it automatically responds in one minute."
Pulsar's AI will also follow up on dormant leads that may not, in fact, actually be dormant. That's work that typically requires either a salesperson or a dealership's business development center to do, but no longer.
SpinCar's own technology has always been interactive to a point, Daly said, offering 360-degree visualization of vehicles and the showcasing of features within an RV's interior, for example. But the Pulsar acquisition opens new doors, according to Daly.
"Those features are typically combined to website media, so dealer websites, OEM websites, research sites," said Daly. "For the first time, this acquisition enables us to break out of the confines of the website and extend into all these other communication verticals – emails, text messages, etc."
Daly said his company became aware of Pulsar's AI product through a member of the company's dealer council. His company is always on the lookout for new, complementary technology products that are not yet widely known, he said.
"One of the guys on our dealer council piped up and said, I've got the perfect company. He said, 'there's this company, Pulsar, that has conversational AI products.' And he's like, you would not believe the sophistication of the AI and the natural language processing, and the ROI of this product is just unfathomable," said Daly.
That was around six months ago, he said, and SpinCar has been offering Pulsar's AI ever since. Now it owns the company and Pulsar's 30 employees are helping SpinCar expand its global footprint.
"We have not had a dealer say no. One dealership brings us in, they're part of a group, and then within a week they're asking, how quickly can we roll this out to our other stores?"
Daly said that he thinks Pulsar and its AI product is the "missing link" that has prevented online vehicle shopping (and purchasing) from taking off as many had expected it would.
"Features is where we think the product really stands out," Daly said. "With the AI, it not only understands the question you're asking – 'Does this have autonomous cruise control?' – it will then look at the build data about that particular RV, it will confirm that that feature is present, it will reply to you that feature is present, then, it is so intelligent and so next-level that it will actually leverage a feature video that will inject into the email, allowing you to watch a video about the cruise control system."
SpinCar services thousands of dealerships, Daly said, and while they are primarily auto, the RV industry is represented within the company by hundreds of client dealers that account for millions annually in revenue. Last fall, the company hired Jim Jabaay specifically to get the company even more market share in what it calls the specialty vehicle market: RV, powersports and marine.
Along those lines, the Pulsar product fits perfectly into SpinCar's business plan, according to Daly.
"We look at RV and we think, it's an even more considered purchase, so having effective merchandising is even more important than it is in the auto industry," Daly said. "Seventy-five percent of the time an auto purchase is more utility – get me from Point A to Point B. Or it's a total loss and you've got to replace the vehicle. This is more of an emotional buy so really doing a good job merchandising, marketing the features, visualizing, engaging people, is even more critical in the RV space."