News
Exclusive: Timberleaf Poised to Finally Pull the Trigger on Expansion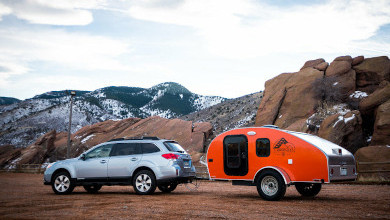 Timberleaf owner Kevin Molick loves the retro look of the teardrop.
It's been a long few months for Kevin Molick, the founder of Timberleaf Trailers, a Grand Junction, Colo.-based maker of teardrop campers. He's been waiting for the green light to break ground on a new facility he's building that will more than double his capacity, and finally – after stops and starts and much expense – he's on the verge of construction. He expects to have the company up and running in the new plant in about 7-8 months.
"It's been a real trial to get to this point, and hopefully it pays off," said Molick, who formed his company in Denver in late 2015.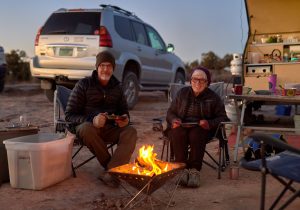 Timberleaf's current facility is about 4,700 square feet, and the company is producing about 65 trailers annually. The new facility will be 9,500 square feet. Molick has done the design himself, putting in extra touches for both customers and employees, including orienting the building's views to face the nearby Colorado National Monument.
Molick's route to owning his own RV manufacturing company was an indirect one. After time in the military service, he moved back to his hometown of Denver, where he decided to wait a year before enrolling in college so he could pay much cheaper in-state tuition. He got a job making children's furniture at a woodworking company.
"Because I had woodworking experience – I was really an avid woodworker in high school, all four years – I liked it a lot. It came natural to me," Molick said. "What happened was, probably within two or three months of working in the shop, with a half- dozen men, I'm like 23 years old and I became the shop foreman, because I just had a way of doing things differently than everybody else. …
"I never went back to school. I ran that shop for a year, went to another shop. … I go into another shop that actually makes custom furniture, and myself and two other of the employees bought out the owner. At the tender age of 25, I'm now part owner of a woodworking shop."
That business evolved into doing custom remodeling projects, and he ran it for two decades before catching the trailer bug.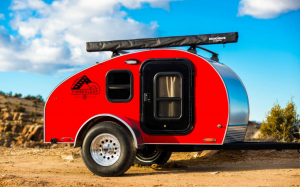 "I just became intrigued by teardrop trailers," Molick said. "I love the character of them and the kitschiest, if you will, and the fact that they're so mobile, and they're so retro. I like the classic '50s and '60s style teardrops and started looking to buy one. I looked for a few weeks, pretty intently, and nothing really hit the spot …
"I decided I could build one from scratch. … I think it was my background working in construction that made me feel comfortable enough to at least tackle it."
So, in his cabinetry shop, he designed and built a full-scale model of his teardrop – out of cardboard.
"Even the little sliding doors were made out of cardboard, but everything was full-scale," Molick said.
Once his first real trailer was built, he would tow and park it in a metered spot he had paid for in advance that was right in front of REI's flagship store in downtown Denver, to show it off. He did that for four months, drawing plenty of attention and quite a few leads.  In February 2016, took his first order. With the blessing of his wife, Paula, he gave himself a target of two years to make teardrops his primary income source.
"I basically hit that goal in four months," Molick said. "Four months later, we shut down the construction company completely. I never went back."
Before he shut it down though, he met with his staff.
"I had four employees at the time, and I asked them all, 'Hey guys, I know you didn't sign on for doing trailers, but I have this new idea and I want to know if you're up for switching careers,'" Molick recalled. "I was kind of nervous about it because this is not what they were experienced at. They were all trim carpenters and stuff. Well, every one of them said, 'Yeah, you bet. I'm game!'"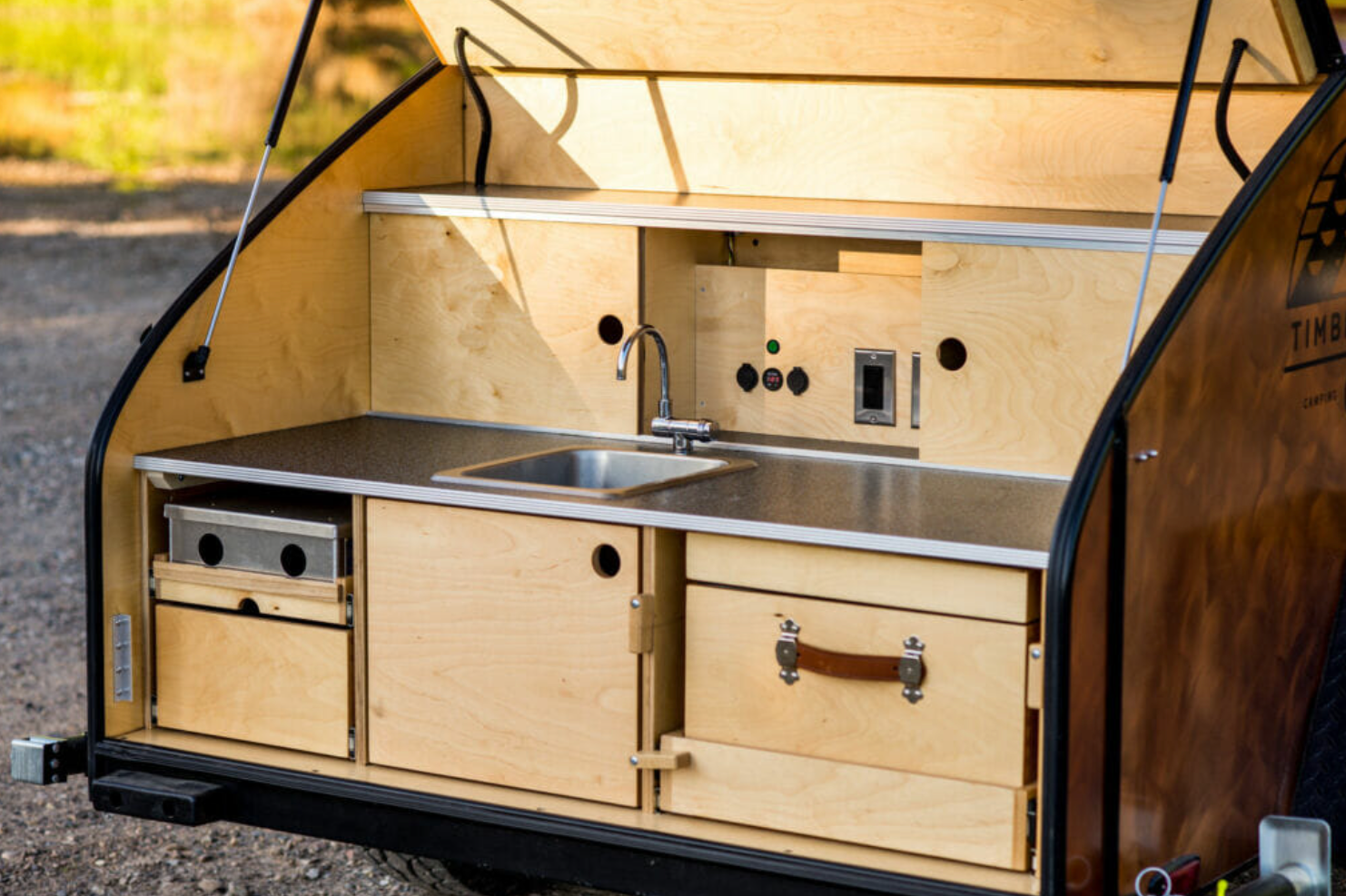 By early 2017, real estate prices in Denver forced Timberleaf to move to expand, and the company relocated to the far western edge of Colorado, now joined by the Molicks' son, Alex.
"My son now is running the shop – he's pretty much the shop manager and does all the sales," Molick said. "We have grown rapidly. When we came over here there was three (employees), now there's 10; we could easily probably hire three or four more if we had the space."
And soon they will.
Asked what it is about Timberleaf Trailers that sets it apart from the competition, Molick said it's the quality.
"We use a zero-VOC (volatile organic compounds) finish," he said. "Nobody in the industry does that. We have such a small little trailer that essentially, you're living inside a cabinet. And if you think about it, that gassing off of finishes can really adversely affect a person's health."
Along with that, Molick said, it's the stainless-steel components, and the fact that the aluminum outer shell is glued to the wooden inner shell, which itself is coated with marine-grade varnish.
"We've had many, many buyers who are on the coasts, the East and West Coasts," Molick said. "And many buyers who are boat savvy. … They see many, many details that we do that they've only seen in the boat industry, in the marine industry."