RV News
Exclusive: Trailer Source Opens Western Slope Store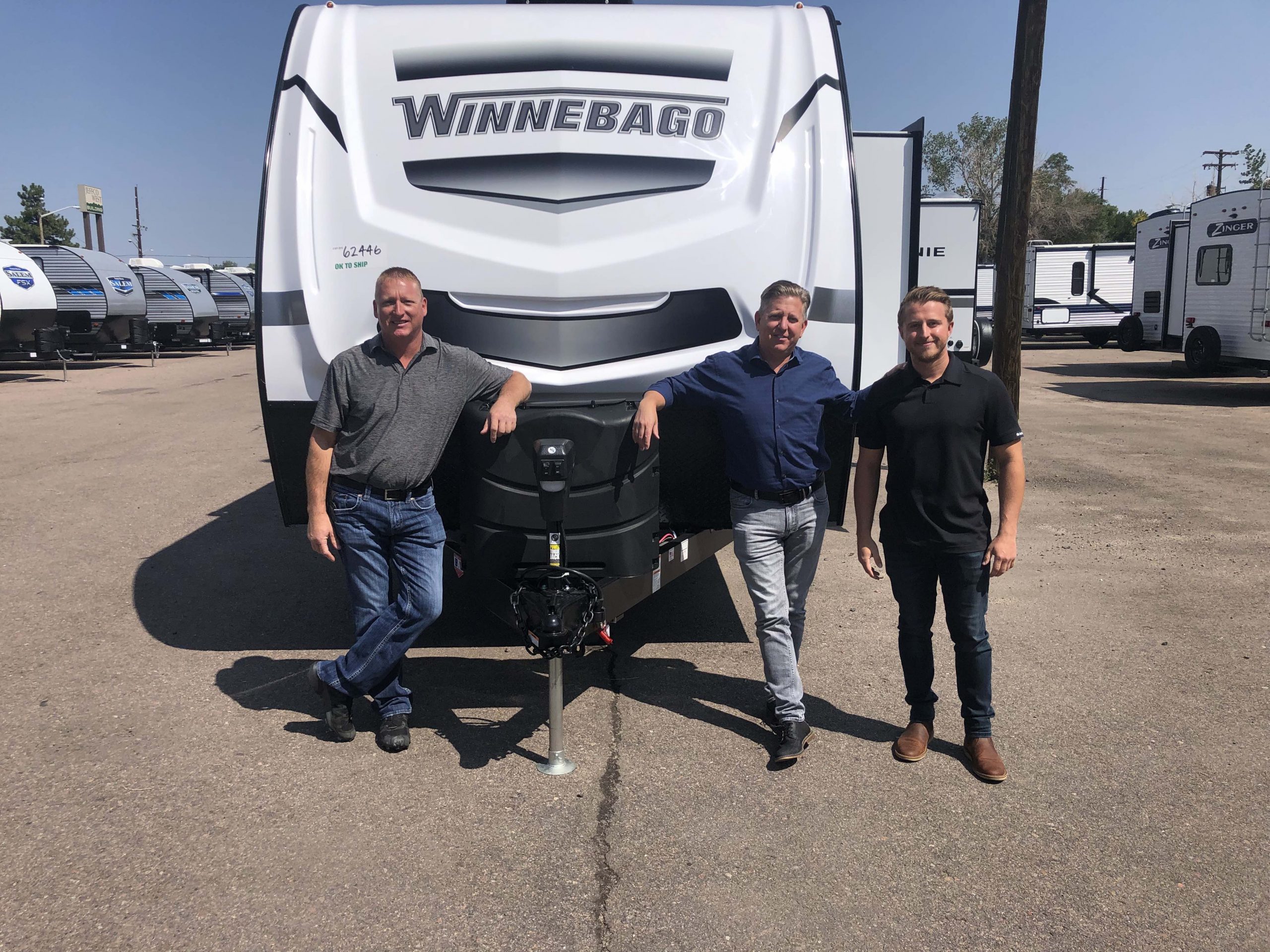 Jim Blumenthal (center) is pictured with Trailer Source team members at the dealership's Wheat Ridge store in this file photo.
Colorado-based dealership Trailer Source is expanding once again with the opening of a new store in Grand Junction, on the state's western slope.
The new store will have a "soft" opening on Saturday, with plans for a formal grand opening at a later date, according to dealership owner Jim Blumenthal.
This newest location increases the dealership's store count to six. Trailer Source – which began operations in 2013 – also has locations in the Denver suburb of Wheat Ridge, Erie and Longmont north of Denver, and in Colorado Springs in the southern part of the state.
The new location on 3 acres in Grand Junction is located just off Interstate 70, which should give it great exposure to the thousands of automobiles that traverse east and west on the interstate each day, according to Blumenthal.
The new store is in process of receiving about 100 RVs, with some of those units coming from RV manufacturers and the rest from Trailer Source's other stores. Blumenthal said he expects the store will carry about 19 product lines, including Winnebago Towables (which are also carried by other Trailer Source stores) and some lines that are new ones for Trailer Source.
"We excited to have their product line up there," he said of Winnebago.
The new dealership location is currently staffing up, but its sales, finance, parts and service operations are already prepared for business, according to Blumenthal.
"There are some nice dealerships up in Grand Junction, so we are looking forward to being a part of that community," he said.
At the same time, Trailer Source is making improvements to its existing locations, which includes physically expanding some of those locations.
"We've already got a large expansion project for our Longmont store," he said.
Meanwhile, Blumenthal said he is already making plans for his next Trailer Source store, the details of which are mostly under wraps for now, although he did share that it will be located in Colorado and has an anticipated opening date sometime in early 2022. Beyond that time frame, Blumenthal said he can envision Trailer Source expanding beyond Colorado.