News
Exclusive: Way Open House Starts Monday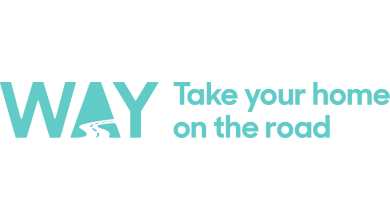 Way – known formally as Way Interglobal, until rebranding earlier this fall – has hosted an open house every December. But, the one that starts Monday will be the first one since the company decided to drop the "Interglobal" from its name, freshen up its logo and make more prominent use of a tag line its founder had come up with some years prior.
This year's open house runs Dec. 7 – 18 at the company's headquarters in Elkhart, Ind. Now a dozen years old, Way had originally started supplying OEMs in the RV industry with just one product – a microwave. The company now offers about 200 products and multiple in-house brands.
Eli Grant of Gemini Digital Consulting was brought in earlier this year to help improve the company's marketing and give it a larger presence outside just the OEM world, where it was already well known. Changing the name completely was never considered, Grant said, because "there's so much equity in the name Way within the industry."
But the consensus was that dropping "Interglobal" wouldn't do any harm. And adopting a new tag line – "Take Your Home on the Road" – actually fit very well for the direction the company was moving in. Ironically, that was a phrase founder Wayne Taylor had come up with years ago.
"It's such a great phrase we wanted to make it much more prominent in our marketing," Grant said.
Tom Halbert, Way's senior sales manager, said the open house is something the company looks forward to every year but this year is even more exciting because of the rebranding and Way's renewed emphasis on product innovation.
"We do this every December and it's basically to showcase all the new products and the existing products that we have," Halbert said. "We take an hour out of the day and we walk each group through our showroom and we show them all the products, they give us some ideas on any new products they might be coming up with. It's just a great time to get together with each of our customers."
Chris Greer, Way's vice president of R&D and product development, said the company has been taking extra precautions in its facilities since COVID started back in spring and it will be following CDC recommendations during the open house. One place the virus might make itself felt, he said, is in the size of the groups that tour the showroom. Instead of 6-10 people like in previous years, this year's groups could be limited to two or three  per company.
Greer said that most attendees to Way's annual open house are local – they are in Elkhart, after all – but for others who couldn't or didn't want to do it in person, the company is working on a virtual tour of its newly revamped, 3,000-square-foot showroom.
And for long-distance customers such as Winnebago in Iowa and Tiffin in Alabama, the company makes special accommodations to keep them abreast of the latest product offerings.
"Our goal is to expand the product offerings we have with our existing customers," said Halbert. "So, if you take a Forest River, for instance, that might not be using our range, we obviously will try to sell them on the range. They might be using our refrigerator, but they might not be using all of our kitchen package."
The company's refrigerators are under its own in-house, Everchill brand, and its various cooking products fall under its Greystone brand.
Among the new products the company is most excited to show is a 17-cubic-foot, 12-volt, French door refrigerator, Halbert said.
"Just the fact that we're adding to our family of 12-volt refrigerators is a big deal, because we were the first ones in the industry with an 11-cubic-foot, 12-volt refrigerator," he said.
The company also will be displaying a new 24-inch free-standing range and some new solar options it has added to its portfolio since partnering with California's Merlin Solar.
Way also will be displaying its wide variety of cooking appliances suitable for multiple floorplans and inside and outside kitchens.
Greer recently moved into the newly created role of VP of R&D. Previously he was director of operations and had overseen R&D as part of that role, but the company decided that in the interest of getting new products to market faster, those needed to be two separate jobs.
The company feels fortunate, Greer said, to have started the rebranding process before the pandemic hit, which actually helped them move that process along quicker than they might have been able to do otherwise.
And this very active 2020 was after making a big move in 2019, when it added another 180,000-square-foot building to its existing 160,000-square-foot facility. The two sites are located about five miles apart in Elkhart.