RV News
Exclusive: Westland Distributing Acquires Aim Wholesale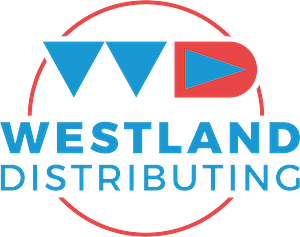 In a deal finalized this March, Westland Distributing has acquired Phoenix-based distributor Aim Wholesale in a move that will help both companies grow. Founded in 1978, Aim Wholesale was acquired by Larry and Sylvia Koppen in 1997. The couple will stay with the company and continue to help grow its operations.
Lakewood, Colo.-based Westland Distributing has been serving the manufactured housing industry since 1971. Aside from the Denver area, the company has facilities in Phoenix and Tempe, Ariz.; Las Vegas; and West Sacramento, Calif.
Westland President Lou Braun started calling on Aim Wholesale a little over a year ago while visiting his own Arizona-based facilities.
"The manufactured housing and RV industries have a lot of similar products, vendors and customers. About a year ago, I started calling on Larry and Sylvia, and they wanted to know why I kept coming by.  I told them I was looking for friends," said Braun.
"This March we signed a deal to partner so we could continue to grow and take care of our customers," Braun explained.
Braun and the Koppens agree that their company cultures match up quite well with an emphasis on customer care and delivery. They look forward to hiring team members and taking things to the next level.
Aim Wholesale President Larry Koppen said, "We're on the same page and we are excited for growth.  We see a lot of opportunities to become more dominant in the western states."
Braun stated, "Aim is a tremendous partner. I couldn't be prouder of what we're endeavoring to do."
According to its website, Aim has more than 9,500 wholesale RV parts, accessories, and supplies.
Westland is owned by private equity fund Ogden Ventures and has been serving the manufactured housing industry since 1971. Terms of the Aim acquisition were not disclosed.