News
Exclusive: Winnebago Freshens Up its Enterprise Brand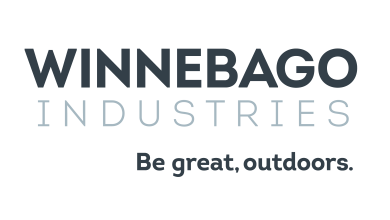 In more than six decades of being in business, and a half-century of that being a publicly-traded company, Winnebago has weathered its share of shifts in consumer attitudes and the ups and downs of the economy.
So when it recently announced it was changing up its enterprise brand – not the Winnebago brand name as it's associated with RVs and motorhomes but as it relates to Winnebago Industries – it was a pretty big deal.
"As you can imagine, being the custodians of a brand like Winnebago, it weighs pretty heavy on your shoulders," said Ashis Bhattacharya, vice president of strategic planning and development. "This is a brand that has been around for a while and you have to therefore be a very thoughtful steward of the brand. So, we have been working on this for a while. I would say some of the discussions on this had started six or nine months back."
The rebranding coincides with the creation of Winnebago Outdoors, an overarching business under the Winnebago Industries name that covers the three aspects of the company related to the company's outdoor-oriented products: its motorhomes, towables and what it simply calls "other." This third category includes company's electric and hybrid-electric vehicles and the lone boat brand the company owns, Chris-Craft.
Three months ago the company brought in Huw Bower to become president of Winnebago Outdoors, reporting directly to CEO Michael Happe.
Bower was formerly the head of the Boat Group at Brunswick Corp.
"The Winnebago businesses have seen a lot of growth in the last few years and we want to really accelerate that growth under Huw's leadership," Bhattacharya said. "And the other thing we think is that with the different parts of the business, Huw will also look for places where the Winnebago brand can be extended in various ways."
The Winnebago Outdoors umbrella covers not just the flagship brand of the company but also Grand Design and Newmar, RV companies Winnebago acquired in recent years.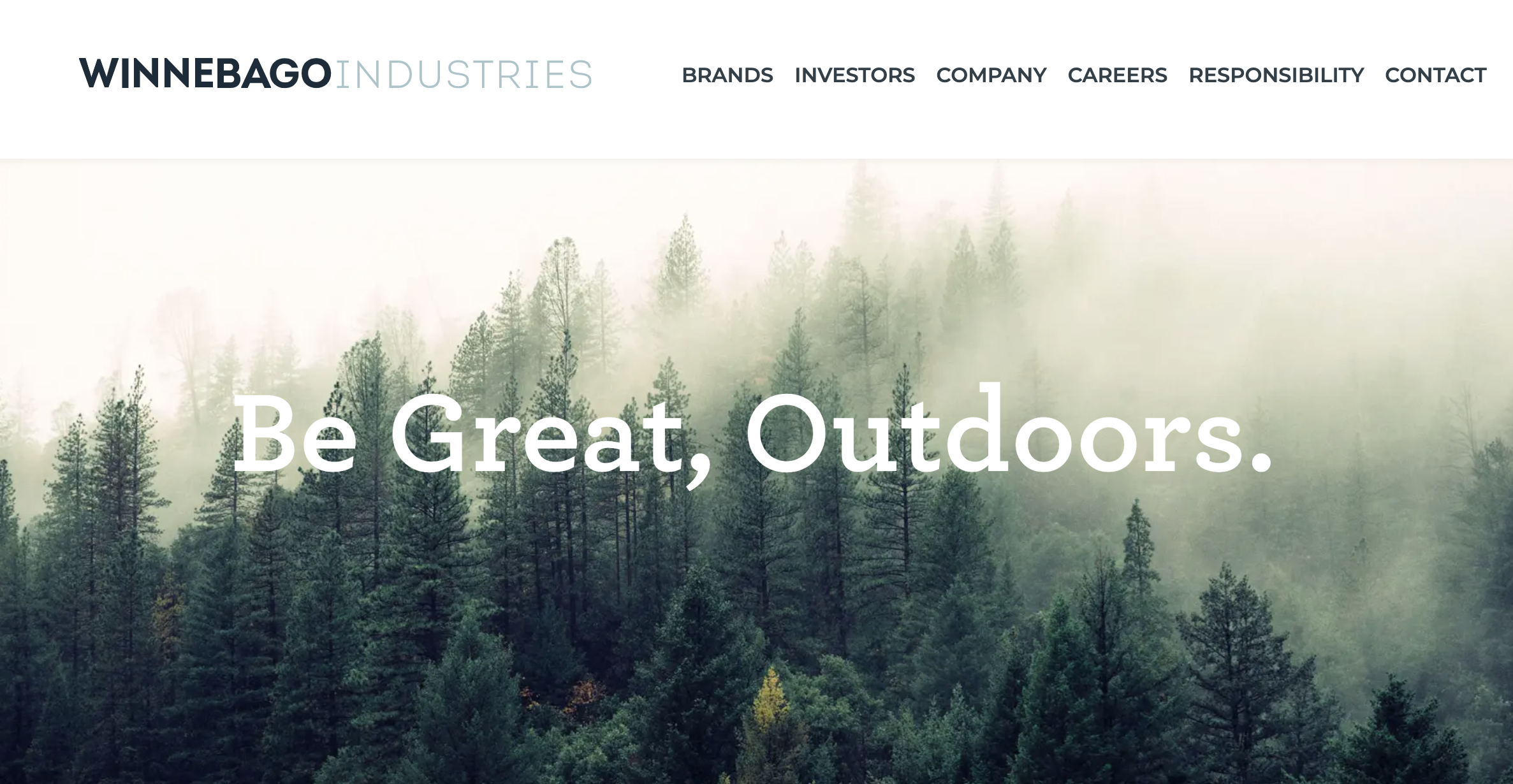 Bhattacharya said bringing all of those brands under the Winnebago Outdoors name makes sense from a branding standpoint.
"Winnebago is one of the few companies that really has offerings – when you look at Winnebago Industries, I would say, with our Grand Design, Newmar and Winnebago brands – we have offerings that are just across the complete spectrum," Bhattacharya said. "If you want an entry-level towable you would go to Winnebago towables, then Grand Design has a whole big portfolio of towables, and then you can go to the Winnebago motorhomes – Class B's, Class A's, Class C's – then you can go to the Newmar Class A's …
"So really, when you look at Newmar's top-most option, the King Aire, the 2021 King Aire is about $1.2 million MSRP. And from there all the way down, I could come to an entry-level trailer, which is about $25,000. We have a very wide and complete portfolio, so we really felt that there was benefit from various perspectives of pulling these three Winnebago-branded businesses under one umbrella."
At the same time Bower was brought in, the company also moved Brian Hazelton into the role of senior vice president, Winnebago-brand RVs (both motorhomes and towables), and he will report directly to Bower.
Bhattacharya said that creating Winnebago Outdoors – and the company's new tagline, "Be great, outdoors."  – is all about positioning it for the future and to ensure the many newcomers in the market that this name that's been around longer than they have is still as relevant as it ever was.
"Today when you look at the organic growth as well as the acquisitions that we've done, with Winnebago, Grand Design and Newmar – our total RV market share is now north of 11 percent. So we have close to quadrupled our market share in four years' time," Bhattacharya said. "As a result, what has happened is that the Winnebago part of Winnebago Industries, or the Winnebago-branded products – Winnebago RVs – is now a smaller piece of the total pie. Whereas when we had come into the company in 2016, prior to the acquisitions, Winnebago was a dominant part of the portfolio because we didn't have Grand Design and Newmar in our portfolios at that time."
He added, however, that the Winnebago name retains its iconic stature in many circles, and the company's three "pillars" – quality, innovation and service – still shine through to its customers.
To meet the changing market, Bhattacharya said, the company has discontinued manufacturing certain Class A models. But its Class A Journey, a redesigned diesel, has been extremely well-received, he said.
And in Class B's, the Travato has drawn a wide audience, and the Revel, Solis, Boldt and, most recently, the Ekko, have all found their fans.
Within two weeks of the company releasing the Ekko, Bhattacharya said, a Facebook fan page dedicated to the model had upwards of 2,000 followers.
As President and CEO Michael Happe said when announcing the rebranding, it wasn't done because the company is changing – quite the opposite, in fact.
"As our business has evolved, we've become a company of many brands, but we've always stayed true to our roots – our core company values and foundational strengths," said Happe. "Leading with a refreshed, focused corporate enterprise brand demonstrates that, collectively, Winnebago Industries is stronger than the sum of its parts or products and committed as an enterprise to enabling extraordinary outdoor experiences to a widening range of consumers. We believe every product and brand will benefit from that core strength."