RV News
Expert: Make Your Dealership a Magnet for Top Performers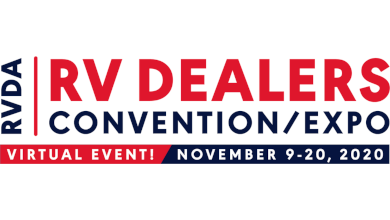 Staffing a company with top performers doesn't happen by accident, said Jamison Carrier, president of RV consulting firm Relentless Dealer Services. Instead, it's done by taking a proactive approach, both in recruiting and retaining high-performance individuals to a team and learning when to cut ties with those that aren't meeting the standards you've set.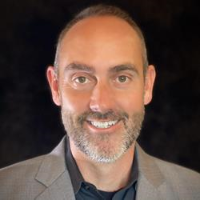 And to get those top performers? Don't think it will happen by putting out a "Help Wanted" sign, Carrier told an audience during his presentation at the RVDA's Virtual Convention/Expo on Wednesday.
"The last thing you ever want to do is be hiring someone who's looking for a job," Carrier said.
That's not to say those are automatically bad people or would make bad candidates for your staff. But by taking a more proactive approach, dealers can instead go after people of their choosing, rather than hiring someone because they have an open position you have to fill.
"When desperation (to hire) rises, standards fall," said Carrier, whose company's specialty is F&I but who is familiar with all aspects of the RV dealership world.
In Carrier's presentation, titled, "Building a Championship Team: Identifying, Hiring & Retaining Top Performers," he told attendees that "top performers are everywhere, you just have to find them."
Most likely, he said, these are not the people randomly applying to an open position at a shop. Chances are, they are employed elsewhere, and they may not even be in the RV industry.
So how do dealers find them? LinkedIn is a great source for networking and being able to learn about someone's background before ever reaching out to them, he said. What about current staff? Successful people like to associate with other successful people, and often employers don't even think to ask the simple question of someone that already works for them.
Perhaps the most novel approach would be to look for the next top performer – dealers should always be looking, Carrier reminded – "anywhere you do business."
He displayed his business card onscreen, the front of which looked exactly like any other. On the back, however, it said something to the effect, "Having interacted with you I really admire your energy and feel like you might possibly be a great addition to my team. If you would be interested in discussing you doing something different, challenging and rewarding, then contact me in complete confidence and let's talk."
Obviously, specific positions – RV maintenance technician, for example – require specific skill sets, but every dealership has certain positions where the job's duties themselves can be learned, but the interior characteristics top performers bring – integrity, energy, values – often either exist in the person or they do not.
Learn to conduct interviews in a non-traditional way, Carrier said. For example, once a comfortable rapport has been developed with the applicant, ask the open-ended question, "Tell me your story." How the person responds will speak volumes about whether they have the traits a shop is looking for in a candidate, he said.
Ask for a detailed work history, Carrier said, and in particular ask about former bosses.
"If everyone they reported to was a jerk and hard to work for, you're going to be a jerk and hard to work for, too," he said.
Top performers are obtainable, Carrier said, if dealers aren't afraid to seek them out, if they set clear (and high) expectations for them and reward them both financially and by showing genuine appreciation when they deliver.
And noting that "eagles don't like to hang out with turkeys," if those top performers don't help lift everyone else's standards up a little bit, dealers have to ask themselves if they've been coddling your under-performers.
Paraphrasing here, but Carrier told the tale of a college football coach whose team was having a great season, and after one winning game, as the players are raising a ruckus and the fans are going crazy, the coach looks at the school's athletic director and asks, "If we weren't winning all these games, would you still love me?"
"Sure I would still love you," the AD said, "I'd just miss having you around."