News
Fixed Ops Certification Week Begins Saturday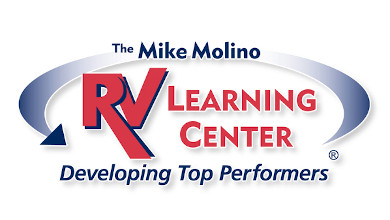 Beginning this Saturday and running through next Friday, March 12, is RV Fixed Operations Professional Certification Week as designated by the Society of Certified RV Professionals and the Mike Molino RV Learning Center.
The purpose for highlighting a specific week each year is to raise awareness of the certifications offered fixed-ops professionals by the Mike Molino center, according to Karin Van Duyse, chief of the center. Certifications are offered for parts managers, parts specialists, service writers/advisors, service managers, and warranty administrators. In the parts and service areas, both management and non-management certifications are offered.
"There are still certainly dealers out there who don't know we have certifications for the others – besides technicians," said Van Duyse. "Most everybody knows that there is a certification for technicians, but it's still not as widely known that there are certifications for the others ­– parts, service and warranty people."
The certification programs spun out of the Society of Certified RV Professionals; a group launched in 2014. RV industry professionals worked in coordination with Ohio State University's Center for Education and Training for Employment to develop detailed curriculums for each of the fixed-ops positions, and the Mike Molino center offers various ways dealers, professional trainers and individuals can access those materials. The certification testing itself is done online.
In 2020 the Mike Molino center introduced its service writer/advisor (SWA) online course.
"We have so many service writers compared to, say, warranty administrators," Van Duyse said. "So that was why, when it came to developing the online course, we started with the service writer, just because of those greater numbers."
Having someone working in a dealership's parts department, for example, does not require certification, but Van Duyes said that those students who go through the extra time and expense to earn certification can take pride in their accomplishment. At smaller dealerships, it's not unusual for one employee to have earned multiple certifications in more than one specialty.
"As with any certification, it is that validation that you are a professional in your field," Van Duyse said. "A certification is recognized; and so many of our dealers – Mick Ferkey (owner of Wisconsin's Greeneway RV) comes to mind immediately. Anybody who is certified, he has a plaque, and sometimes one of the floorstand signs, recognizing them with a photo of the person, so when (the customer) is standing  there at the counter of the parts department or the service department, they can see the plaques or the photos of those people that have earned that certification.
"So it's that consumer confidence, right? That you're hiring and have a professional operation. And for that person that's earned that certification it's a professional achievement."
In the summer of 2020, RVDA launched RV Fixed Operations Today, a website that can serve as a resource for fixed-ops professionals. It is here.
More information on the Mike Molino RV Service Center is here.