RV News
Flow-Rite Expands Contract Manufacturing Program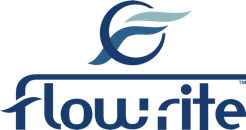 Supply chain disruptions globally have led Flow-Rite to recently expand its contract manufacturing program, providing a domestic source of plastic injection moldings.
Flow-Rite has more than 40 years of thermoplastic experience in fluidics solutions to design, engineer, produce, assemble and ship virtually any size part – and meet its customers' deadlines, it said.
Onsite engineers and technicians work with the client to create the ideal mold for the project, whether it's single or multiple cavity, or family injected design. Flow-Rite manufactures to ISO 9001 standards, so it understands quality and precision. It has machining capabilities with accuracy down to 0.001″. Its 14 state-of-the-art injection molding presses range from 60 to 850 tons of clamping pressure and accept nearly all plastic materials.
The company can also assist with assembly or post-care.
"As a manufacturer ourselves, we understand the challenges companies face when it comes to supply fluctuations," said Todd Hart, Flow-Rite president. "We produce over 100 million molded parts a year, supplying over 35 OEM customers. Whether it's a small run or large, we're ready to assist companies and help them succeed."