RV News
Floyd's RV Touts Expansion in Oklahoma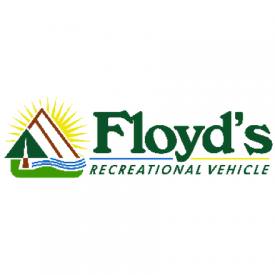 Floyd's RV has announced plans to expand with a new dealership in Glenpool, Okla. The new location will be situated along State Highway 75.
"As soon as we saw the property in Glenpool and visited with city leaders, we knew where we needed to be. It just felt like home," said Robert Floyd, owner of Floyd's RV.
The dealership plans to break ground this winter on nearly 40 acres of frontage land. The company said that the new location will bring an estimated 100 new jobs and increased tax revenue to an already-growing town, as well as bring a "beautiful landmark-type dealership" to the area. The new dealership will be a log cabin-style development with a pond, safe and secure indoor RV storage and a "relaxing, pressure-free environment" for sales and service, Floyd said.
"What I'd love for the people of Glenpool to know is we are committed to making the economy stronger, our goal is to not be a metal building, our facility will have a Cabela, Bass Pro type feel," added Floyd.
"Glenpool is focused on creating opportunity, and that is exactly what Floyd's RV is bringing to Glenpool; opportunities for new quality jobs, new sales tax growth, all in an inviting destination in the southern part of Glenpool," said David Tillotson, Glenpool city manager. "We welcome a new community partner in Floyd's RV and look forward to their long-term success in Glenpool."
"In Norman, without putting a pencil to it, we've donated a quarter of a million and up," said Floyd. "We definitely give back not just our time but financially too, something bigger than ourselves."