RV News
FMCA Expo Returns to Perry, Georgia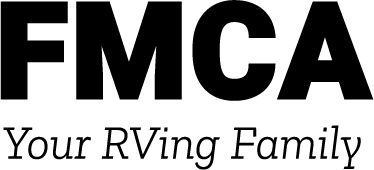 FMCA, an international organization for RV owners, will host its 106th International Convention and RV Expo at the Georgia National Fairgrounds & Agricenter in Perry March 15-18. The event has been dubbed "LUCKY 13" in recognition of the fact that this will mark FMCA's 13th event at the Georgia National Fairgrounds. Approximately 2,500 RVs are expected to gather to take part in the festivities.
"Coming to the Georgia National Fairgrounds for this International Convention and RV Expo is like coming home for FMCA," said FMCA director of events Doug Uhlenbrock. "FMCA hosted its first convention at the fairgrounds back in 1996. Even then, the facilities were among the best available for an FMCA event, and over the years with improvements and additions that have been made, they've become even better. On top of that, FMCA and its members are always greeted warmly by the staff at the fairgrounds and by the community – true Southern hospitality."
The event isn't just for FMCA members, organizers say. All RV owners are welcome, even those simply considering the RV lifestyle or who are curious about this event.
One key element of the FMCA events is the RV Expo. Major RV manufacturers and dealers will be there to display the latest models and invite attendees to stop by for a tour. RV-related accessories, components, services, and other products of interest to travelers will be available as well.
The event also features multiple seminars with expert speakers. Topics will range from tire maintenance, technology, and safe driving to RV trips to Alaska, New Zealand/Australia, and more. There will also be live entertainment and plenty of time to socialize.
Multiple options are available for those who wish to attend. RV owners can stay on-site for an entry fee of $270. That fee also grants RV owners who are new to FMCA a one-year FMCA membership.
Prices are much lower for bare-bones day or weekend passes, and active military get in for free. For those wishing to take in seminars and get access to exhibits and entertainment, the fee is $50/day.
For more information or to register, click here.