RV News
FMCA Reports Strong Early Registration for its March 2023 Convention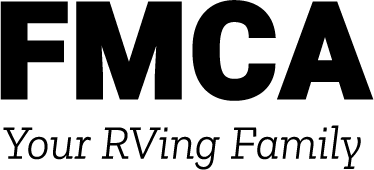 FMCA's 106th International Convention & RV Expo is set for March 15-18, 2023, at the Georgia National Fairgrounds & Agricenter in Perry, Georgia, and organizers say if early registration is any indication, this will be the RV association's largest gathering in years.
More than 700 RVers signed up for the "Lucky 13" event, aptly named since this is FMCA's 13th convention to be held at this venue, the most at any single location.
"There's no doubt that the Georgia National Fairgrounds is one of premier facilities for hosting an FMCA event," said Doug Uhlenbrock, director of events with FMCA. "It has everything we look for in a convention site: plenty of great parking space; a wide array of buildings for our seminars, exhibits, entertainment, and offices; beautiful, well-kept grounds; and a convenient location just off I-75. Plus, such a great staff to work with who really understand FMCA and what we need to present a successful event."
General registration for the convention is $250 per couple for all event activities and on-site parking. Additional parking options are available to those who would like to purchase 30-amp or 50-amp electric. RVers who want to attend the convention as full registrants but do not want to stay on site can register for a two-person Passport for $185.
To register for FMCA's "Lucky 13" convention, call FMCA's Events Department at (800) 543-3622 or register online here.