RV News
FMCA RV Club Invites Owners to Attend RV Expo in Arizona in March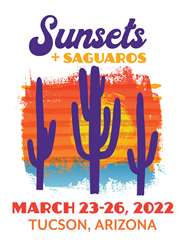 International RV club FMCA will host its 104th International Convention and RV Expo at the Pima County Fairgrounds in Tucson, Az., Wednesday through Friday, March 23 – 26.
The event has been dubbed "Sunsets + Saguaros" and originally was scheduled to take place in March 2020. FMCA was forced to cancel the 2020 gathering in Tucson about two weeks before the start date, when prohibitions on large gatherings were implemented because of the COVID-19 pandemic. The Pima County Fairgrounds had dates open for March 2022, so the event was able to be postponed. And now the owners of more than 1,600 RVs will travel to Arizona to take part in this rescheduled gathering.
FMCA canceled both of its conventions in 2020 but has since held successful 2021 events in Perry, Ga., and Gillette, Wyo., and now members look forward to this Arizona celebration of all things RVing.
"We've been calling this 'Sunsets + Saguaros, Take Two,'" said FMCA events director Doug Uhlenbrock. "We were so close before, and we've had to wait longer than expected for our Arizona RV gathering, but we are very excited for this new opportunity. FMCA hasn't hosted a convention in Tucson since 1985, so this visit is long overdue, and we are hoping that the fairgrounds will accommodate our needs well enough to become part of our regular rotation."
The event isn't just for members. FMCA invites all RV owners to join the festivities. And those who are considering the RV lifestyle or are just curious have an opportunity to take part as well.
During an FMCA convention, RV owners stay at the host facility in their homes on wheels, and a new neighborhood pops up almost overnight.
One key element of the event is the RV Expo. Major RV manufacturers and dealers bring the latest models and invite convention attendees and members of the public to stop by for a tour. RVs in all shapes and sizes will be open for inspection during show hours. RV-related accessories, components, services, and other products of interest to travelers will be available as well.
When they aren't shopping, attendees can take part in seminars. Various RV experts will conduct sessions during the event. Topics range from tire maintenance, technology, and safe driving to arranging epic RV trips to Alaska, New Zealand/Australia, and more.
A variety of daytime and evening entertainment is offered, and attendees have numerous opportunities for socializing with others who share their love of the RV lifestyle. These range from organized activities such as morning coffee hour and an ice cream social to impromptu meetups.
For more details and pricing information, click here.