News
Forest River to Expand Butler Operations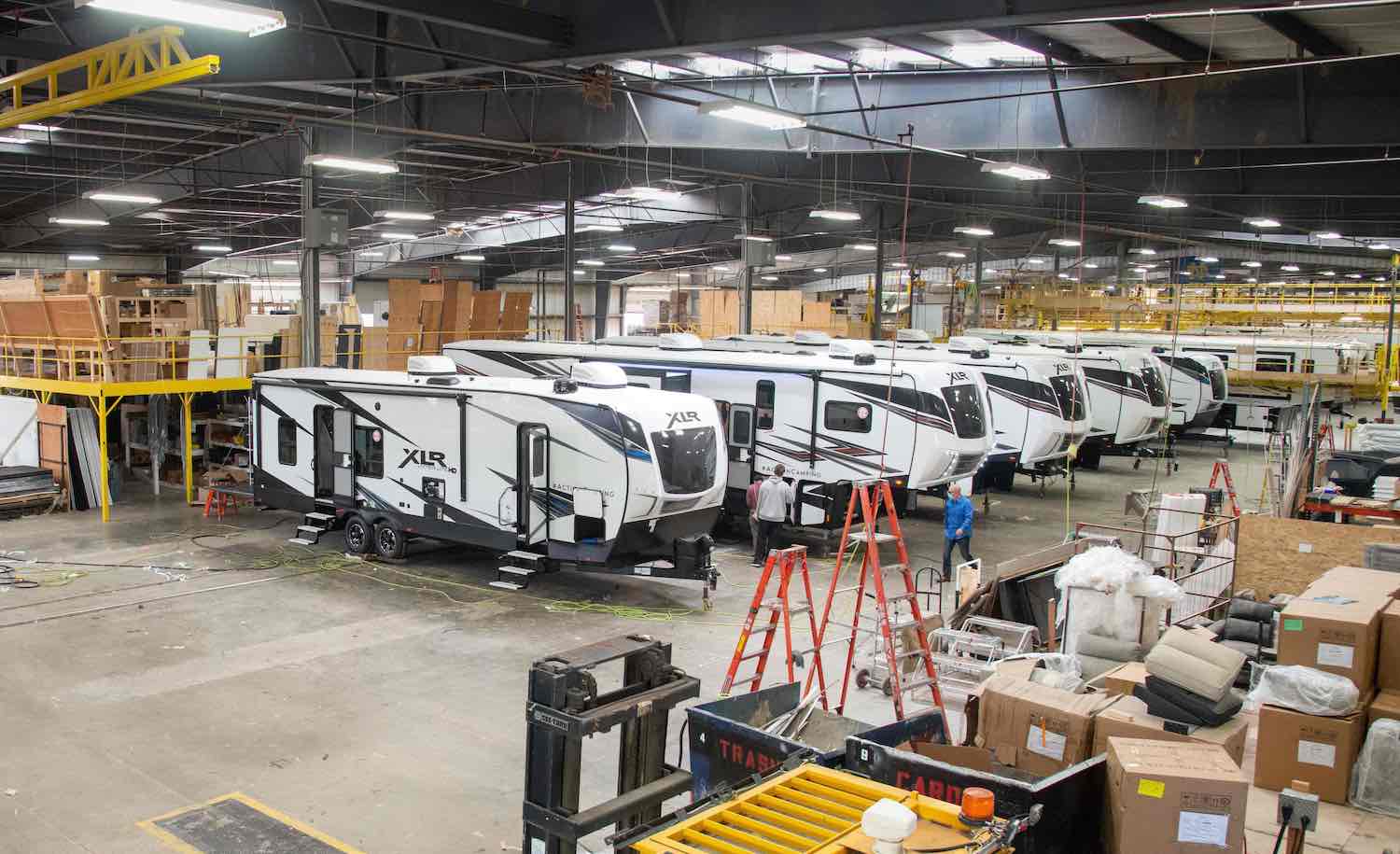 A shot of the XLR production floor
A Butler, Texas RV manufacturer received approval to expand its operations July 27.
Forest River, 685 E. Main St. in Butler, will build a 63,000-square-foot building and expand another building by 12,000 square feet, company representatives told the Butler Plan Commission.
The Elkhart, Ind.-based company manufactures recreational XLR toy haulers at its Butler facility, established in 2017, using existing buildings on the former Evans Equipment truck terminal property.
Click here to read the full story from Jeff Jones in the Greater Fort Worth Business Weekly.
Forest River shipped its first recreational vehicle made at the Butler facility in December 2017. The property covers about 20 acres at the east edge of the city.